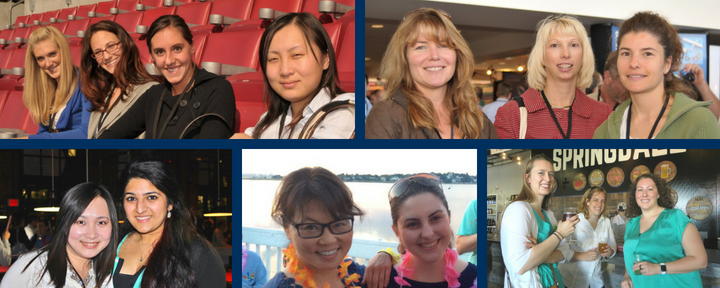 Posted by Caroline Rufo
On May 31, 2018
Are you interested in the pharma industry? Would you like to interact with like-minded women (and men) in the Boston area pharma scene? If so, don't miss a perfect opportunity to be a part of the start of something great! On June 14th at 6pm the Women in Pharma (WIP) group of the ISPE Boston Area Chapter will hold its inaugural Summer Networking Event. Come meet friendly, interesting women who are passionate about pharma and help create the vision for future WIP activities and initiatives. The location couldn't be any more appropriate – it's at 28 State Street, right across from the Old State House and Faneuil Hall!
The event will include a chance to network (don't forget your business cards) with like-minded peers and an opportunity to share your input on what you'd like the WIP group to be and to do in the future. With the added bonus of wine tasting and panoramic views of Boston Harbor on a summer evening!
New to networking? A few tips from the experts might help: Set a simple goal prior to the event (example: meet three new people), develop a short "elevator" speech about your background, and have a few questions ready to keep conversations flowing. And remember, you'll have a lot in common with the other attendees so the rest will be easy!
Be sure to register soon since space is limited. Looking forward to meeting you on June 14th!
For more information and preregistration, click here.