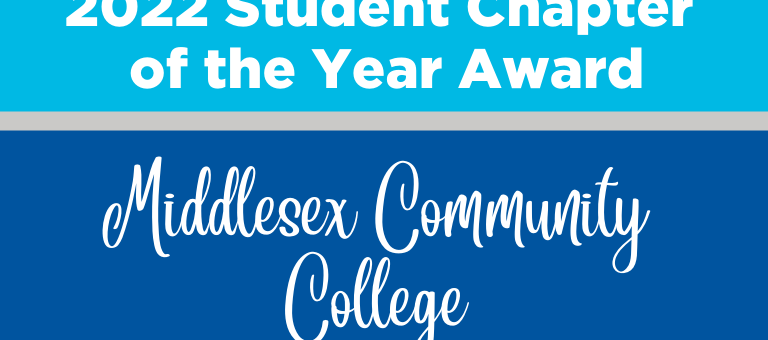 2022 Student Chapter Award Winner – Middlesex Community College!
Posted by ISPE Boston
On August 16, 2022
The Boston Area Chapter of ISPE is proud to announce the Student Chapter Award to Middlesex Community College. Middlesex Community College is renowned for its Biotechnology Technician program that has prepared its students for entry level positions in biomanufacturing, research, quality control and process operations within our local bio-pharmaceutical industry. Its program has emphasized with hands-on practical lab work and on-site work experience at local biotechnology company. This program is also home to one of our vibrant ISPE student chapters.
The ISPE student members from Middlesex and its faculty advisor, Dr. Patricia Richard, have transferred its school program philosophy and professional practices into the planning activities of our Student Development Committee. They have provided the leadership and vision to coordinate our Boston ISPE on-campus educational programs and career training. With their example and leadership, our Student Development Committee has become more engaging and forward looking to its event planning and outreach. Given the fantastic example and effort from the Middlesex Community College student chapter, they have earned our respect and will be honored as the best local student chapter of 2022.
To view previous winners, click here.