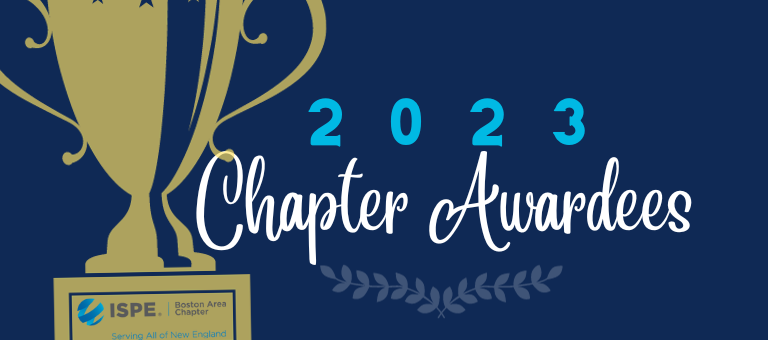 2023 Chapter Awards – Spotlighting Excellence in Volunteerism
Posted by ISPE Boston
On September 13, 2023
Each year the Boston Area Chapter recognizes the significant achievements of its volunteers with a family of awards designed to honor outstanding contributions. These exceptional volunteers rose to many unique challenges while adjusting to a post-pandemic world; bringing forth passion, resilience, and collaboration in order to lead the Chapter to greater heights. Thank you to all our volunteers and congratulations to the star performers below for their unwavering support and dedication to the Chapter:
Janet Tice Distinguished Volunteer of the Year Award
BROOKE COTE
SHANNON DEMELLO
SEAN KEENAN
Outstanding Achievement Award
ETHNOCULTURAL DIVERSITY, EQUITY, & INCLUSION COMMITTEE (EDEI)
Student Chapter of the Year Award
UNIVERSITY OF MASSACHUSETTS DARTMOUTH
The Hank Moes Award
JACK CAMPION
Janet Tice Distinguished Volunteer of the Year Award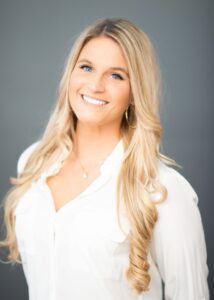 BROOKE COTE
Brooke's vibrant personality and unwavering commitment to the ISPE Boston Area Chapter set her apart. She embodies the qualities of the Janet Tice Distinguished Volunteer award with her ability to connect with people and her passion for providing educational, developmental, and networking opportunities to pharmaceutical professionals. Brooke has made significant contributions to the success of the Women in Pharma Committee, from organizing in-person WIP Walks to hosting a one-of-a-kind golf clinic and tournament combo. She has also played a vital role in creating bridges for collaboration with other professional groups and engaging audiences during panel discussions. Her "can-do, will do" attitude is truly inspiring.
What's more, Brooke has expanded her involvement as the Co-Chair of the Education Programs Committee (EPC), which is undergoing a transformation as a pillar of the Chapter. Her positive influence on the committee's growth is undeniable. Brooke's dedication to the organization and its mission is invaluable, and we are grateful for everything she has done. The ISPE Boston Area Chapter and our community are fortunate to have Brooke as a voice and advocate, and we look forward to seeing her continued impact in the future.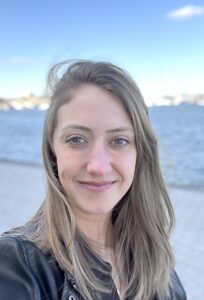 SHANNON DEMELLO
Shannon's dedication to the Education Program Committee (EPC) has been an impressive and valuable addition to the ISPE Boston Area Chapter. Despite the challenges of the COVID-19 pandemic, Shannon demonstrated her enthusiasm and attention to detail in running a successful virtual program early on. When the Board needed a committed leader for the EPC, Shannon eagerly stepped up to the challenge and worked hard to restore the committee's prestige.
Together with Brooke Cote, Shannon fearlessly reformed the committee to function more efficiently and with renewed passion. She ensured that the planned activities met the high standards of the Chapter and supported new members as they managed their first programs. Shannon was instrumental in the preparation of a host of programs for the Product Show, working closely with the Product Show committee to ensure that everything was executed according to their timeline requirements.
All of this was accomplished during a busy and challenging time for Shannon, balancing her professional career and family life. The EPC would greatly benefit from Shannon's continued leadership as Chair, and it is clear that she has made a significant impact on the committee and its mission.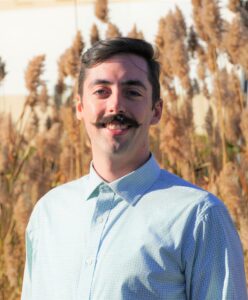 SEAN KEENAN
Sean Keenan has been a member of ISPE Since 2022, and has made an incredible impact in his time already. One of the critical aspects of ISPE is creating a bridge for young students and recent graduates to become involved in the industry. This helps young people start their careers while enabling companies to hire some of the best and brightest talent. ISPE's Emerging Leaders Committee is critical to pushing our industry forward and developing the next line of talent. When Sean came into the Emerging Leaders he made an immediate impact. His energy, knowledge, and leadership skills brought many young volunteers and members together. Emerging Leaders has consistently developed incredible educational, career development, and social events which ended up having impressive attendance, and in many cases, selling out with over 100 people.
The focus, drive and passion for excellence and collaboration sets Sean apart and is why we're thrilled to present him with this award. Thank you for your leadership, we look forward to seeing what the future holds for you.
Outstanding Achievement Award
ETHNOCULTURAL DIVERSITY, EQUITY, & INCLUSION COMMITTEE (EDEI)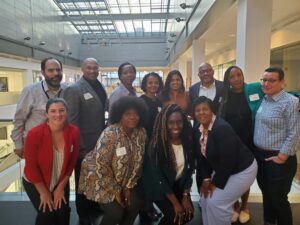 The Ethnocultural Diversity, Equity, and Inclusion Committee (EDEI) of the ISPE Boston Area Chapter is being recognized for their exceptional dedication to promoting diversity and inclusivity within the community. The tireless efforts of Co-Chairs Eni Adedokun El-Wadi and Eric Felz, along with the EDEI Committee, have resulted in a series of social and educational events designed to provide a safe and empowering environment for individuals from all backgrounds to engage in dialogue.
The committee has demonstrated remarkable creativity in developing events that address difficult topics such as privilege, allyship, and individuality. They have also organized activities that are both fun and educational, such as the Suavamente in the Boardroom event, which highlighted the relationship between dance and professional networking. In addition, the committee has organized events that benefit worthy causes, such as the Juneteenth Golf Tournament to benefit Project Onramp.
EDEI's contributions have not gone unnoticed, as they have provided valuable perspective and support to other committees within the ISPE Boston Area Chapter. Their enduring efforts have demonstrated the chapter's commitment to supporting professionals in the pharma and bio-pharma industries across the globe. Eni, Eric, and all the EDEI volunteers are applauded for their energy, engagement, and spirit in promoting diversity, equity, and inclusion. Thank you for your exceptional contributions to the community!
Student Chapter of the Year Award
UNIVERSITY OF MASSACHUSETTS DARTMOUTH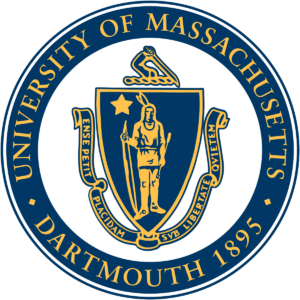 The Boston Area Chapter of ISPE is proud to present the Student Chapter Award to the University of Massachusetts Dartmouth.
The ISPE Student Chapter at UMass Dartmouth was started in 2007. Following its inception by students and faculty in the Medical Lab Science Program, the Chapter grew slowly, initially attracting additional students from the Biochemistry, Chemistry, and Mechanical Engineering majors at undergraduate and graduate levels. In 2014, Chapter was reinvigorated by students in the Bioengineering Program, guided by Dr. Qinguo Fan.
The Bioengineering Undergraduate Program prepares engineers who make connections between engineering and life sciences to advance human well-being and solve problems in the biological world. The Program focuses on biomedical materials, medical engineering, and the engineering inherent in biology. Graduates are able to design and develop devices, systems, and techniques to improve patient diagnosis, treatment, and care. They utilize biotechnology to produce personalized drugs, to make biofuels and biopolymers, to engineer tissues to replace damaged organs, to grow human tissue for drug testing, and to create new diagnostic techniques. The Program brings together the life sciences, medicine, and engineering to provide a solid academic foundation and a broad interdisciplinary approach to the bioengineering field.
Over the past year, UMass Dartmouth's ISPE Student Chapter hosted several guest speakers who helped students with their resumes, gave interview tips and early career advice, and provided insight on various roles in the pharmaceutical industry. Among these speakers were Quitanne Ingalls from Genentech, Victor Szeto from Takeda, Maria J Chdid from Amgen, Anna Church from Celldex Therapeutics, and Andrea Wilk from MassDOT.
The Chapter also participated in several events organized by ISPE Boston. Twelve student members attended the Product Show at Gillette Stadium last fall, six went to the ISPE Boston career fair at UMass Lowell, and four attended ISPE Boston's EDEI dance lesson event at La Fabrica Central.
Impressively, Chapter members were also able to secure funding to bring eight UMass Dartmouth students to the ISPE Annual Meeting in Orlando, Florida in October, where they actively participated in numerous activities, including the Women in Pharma networking event.
This past year, Brooke DeSimone was President, Jillian Wilson was Vice President, Zackary Walton was Secretary, Shannon Kennedy was Treasurer, Jenny LuoYau was Liaison, and Vincent Nguyen was the Social Media Chair.
For the upcoming year, Zackary Walton is President, Jillian Wilson is Vice President, Mariana Hebert is Secretary, Michael Nessralla is Treasurer, Andrew Medeiros is Liaison, and Zackery Silva is the Social Media Chair.
Hank Moes Award
JACK CAMPION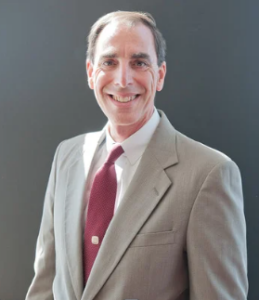 Jack Campion is an exceptional member of the ISPE community who has made significant contributions over the years. He has held various roles with great success, including serving as the President of the Board of Directors (2017-2018) and mentoring others. Jack's logical, thoughtful, and intelligent approach has had a positive impact on members and volunteers alike.
Through his enthusiasm and encouragement, Jack has inspired many young engineers to take charge of their professional development and pursue their passions. At any event, Jack is always one of the most approachable individuals in the room.
He has been committed to promoting diversity and inclusion within the community and has always advocated for greater representation of all backgrounds on the panels of the Educational Programs Committee (EPC). Even before the establishment of Women in Pharma (WIP) or Ethnocultural Diversity, Equity, and Inclusion (EDEI), he recognized the importance of inclusivity.
Jack's involvement with the EPC, Social Committee, WIP, and EDEI, among others, has been instrumental in shaping the organization. Jack has led many successful events for the Chapter over his tenure, he is always willing to step in and help where needed. It is his energy and dedication that make him stand out the most.
We congratulate Jack on his many achievements and thank him for his unwavering commitment to the ISPE community. His contributions will undoubtedly continue to inspire and benefit others for years to come.