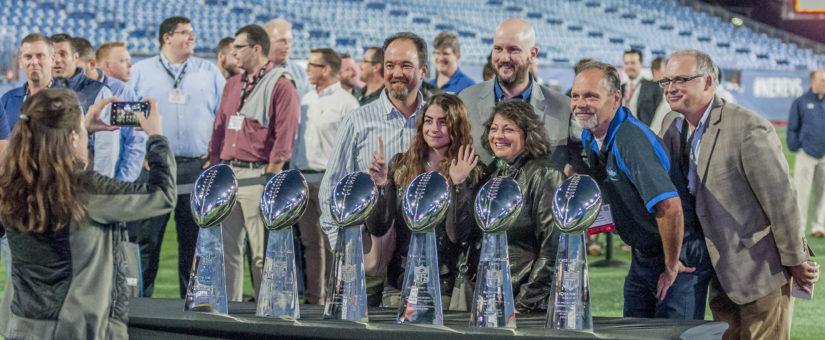 Posted by ISPE Boston
On September 26, 2019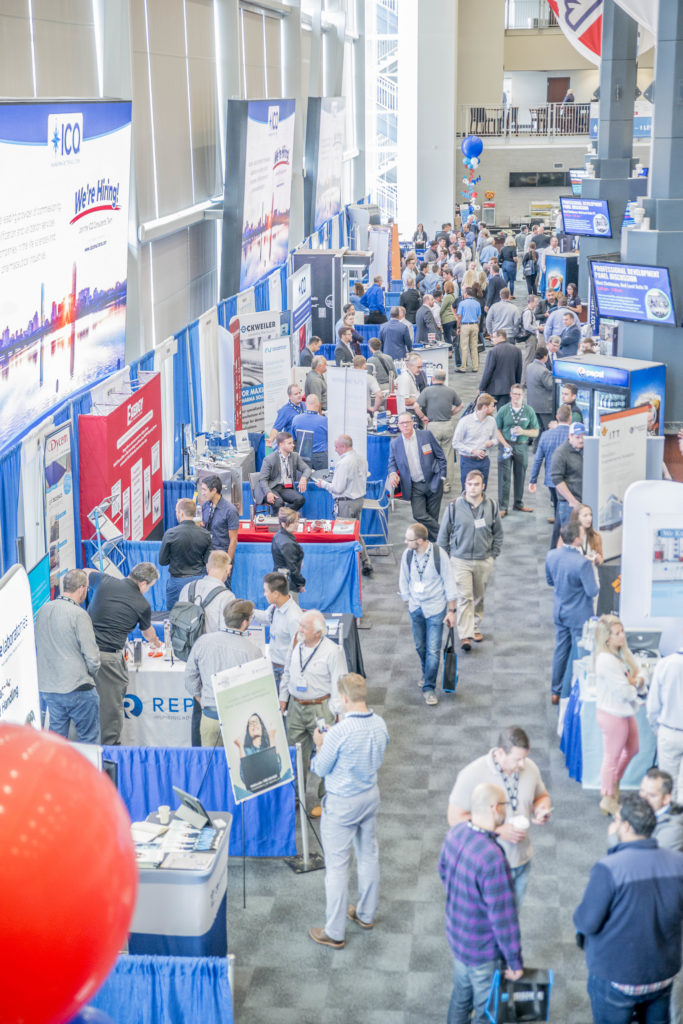 The ISPE Boston Area Chapter hosted its 28th Annual Product Show at Gillette Stadium on Wednesday, September 18 and it was truly the biggest and best Show yet! Nearly 3,900 attendees took part in the Show, smashing the Show's attendance record by 600 people. Attendees learned from industry experts, browsed new technology, enhanced their professional development, and connected with friends both new and old.
This year featured more exhibitors than ever before: 392 companies across 411 exhibit spaces. Many people do not know that the Product Show is a non-profit tradeshow and funds raised from the Product Show underwrite a host of quality educational programs, events, special activities and scholarship opportunities offered by the ISPE Boston Area Chapter throughout the year. Through their participation at the Show, these 392 companies have given back to the New England life sciences community and we greatly appreciate their support. Be sure to reach out to them with any questions – the online exhibitor directory is available here and has all company information listed.
Educational sessions were abundant once again this year with three sessions for each of three tracks: Innovation in Digital Transformation, Innovation in Facility Design, and Innovation in Flexible Manufacturing. The sessions featured local experts in their fields and were so popular that most were standing room only. We give our profuse thanks to the speakers who took time out of their day to share their expertise with attendees and to the Educational Programs Committee which organized and managed all education for the Show with such efficiency.
The Women in Pharma® (WIP) event received a great response as well, doubling attendance over last year. The session featured "Disrupting Your Old Patterns that are Preventing You From Your Greatest Success," presented by Pamela Gardner, President & CEO of Biotech Vendor Services (BVS).  The Student Development Committee was also back with their ever-popular session, "How to Make the Most of Your Product Show Experience," this year presented by new Student Development Chair George West. Students and Young Professionals joined together later in the day for their traditional networking hour and discussed their journeys from college to their first few years in the industry. There was even a special meet and greet with retired Patriots wide receiver Troy Brown where attendees could get autographs and snap pictures with the three-time Super Bowl champion – a Product Show memory attendees won't soon forget!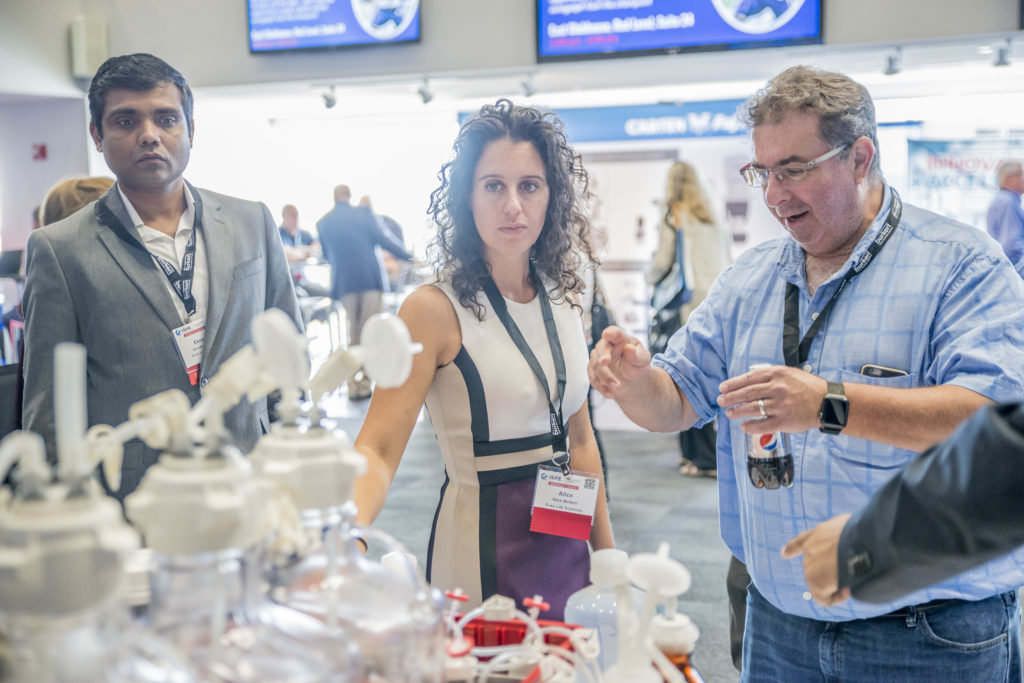 This year's Show also saw success with the launch of the new Professional Development Landing. The Product Show committee organized this area on the west side of the stadium after receiving feedback from both Career Fair attendees and participating companies that they needed a larger and quieter area for the Career Fair than on the Show floor; the West Red Level landings provided that opportunity and allowed 48 local hiring companies to meet with candidates about their careers. The new Landing also featured the Mentor Program Desk, where attendees could learn more about the Chapter's robust Mentoring Program and how to become a mentor or mentee. Other features included the Engineering Management Professional Development Panel, where attendees heard local life sciences professionals discuss topics like careers in engineering management, finding professional development opportunities, creating and leveraging your network, and the role of mentors in their own careers. Between sessions, attendees stopped by the ever-popular free headshots booths, now in their own private suites, to get an updated headshot for their LinkedIn profiles (be sure to contact office@ispeboston.org if you need the headshots download link).
The other newest feature of the Product Show was the launch of the highly anticipated Veterans in Pharma Committee, also located at the Professional Development Landing. This committee was the brainchild of board member and past Product Show Chair Tom Struble and current Product Show Co-Chairs Jesse McLaughlin and Victor Taubinger – all three themselves veterans. Tom Struble, leading the effort, set out with a goal of bringing other veterans and professionals in the industry together to network, brainstorm the future of the new committee and discuss ways to bring veterans into the industry. The kick-off event also featured Mike Grice, board member of MVPvets, who spoke about the Massachusetts-based 501(c)3 not-for-profit endeavor connecting life sciences companies with veteran talent. If you didn't get to attend the Veterans in Pharma kick-off event but would like to volunteer on the committee, email office@ispeboston.org and we'll contact you with more information. Both veterans and non-veterans are welcome to join this new initiative!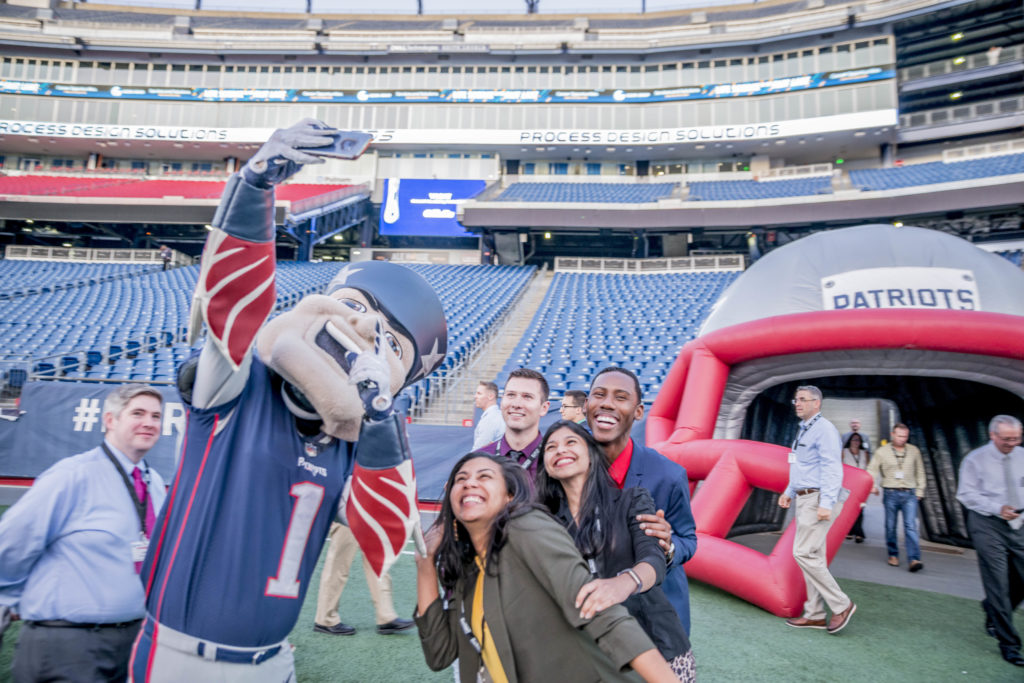 As always, the Product Show closed out with the infamous After-Party at the Optum Field Lounge. Attendees dined on Optum's delicious bar bites, enjoyed two photo booths, visited with Pat Patriot, played games right on the field, snapped photos with the Lombardi trophies, and even tried the six Super Bowl rings on for size! Attendees also tried their luck at the beloved Field Goal Kicking Contest right on the Patriots field. A special thank you to the RoviSys team who both sponsored and ran this Field Goal Kicking contest so smoothly.
The Product Show Committee is already looking ahead to the 29th Annual Product Show on Wednesday, September 16, 2020 and so are the exhibitors. The exhibit spaces are already 80% sold out thanks to exhibitors returning to participate next year. New companies who are interested in exhibiting can access the 2020 registration system starting at 12 pm EST on Wednesday, October 2nd and secure a space. Mark your calendars – we hope to see you at Gillette in 2020!