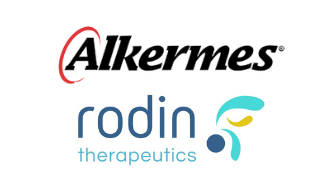 Posted by ISPE Boston
On November 21, 2019
Alkermes is acquiring Rodin Therapeutics, a privately held biopharma focused on synaptopathies. This transaction builds on Alkermes' experience in central nervous system (CNS) diseases and expands Alkermes' CNS development efforts into a wide range of neurodegenerative disorders.
Synaptic dysfunction is a pathological feature in many neurodegenerative and neuropsychiatric diseases, and synaptic loss correlates closely with cognitive decline. HDACs are a class of proteins involved in chromatin remodeling and gene expression and have been shown to regulate synaptogenesis and synaptic plasticity. Rodin has been working to develop first-in-class, orally-available, brain-permeable therapeutics for synaptopathies by designing molecules that target specific HDAC complexes.
"Building on our broad experience in psychiatry, we believe this transaction will allow us to explore a wide array of neurodegenerative diseases and synaptopathies, which have been areas of significant interest to us as we have advanced our internal pipeline of medicines for CNS disorders. HDAC inhibitors are powerful epigenetic regulators that have therapeutic potential to address some of the most disruptive clinical symptoms that accompany neurogenerative diseases," commented Richard Pops, Chief Executive Officer of Alkermes. "This investment is reflective of our longstanding commitment to bring new and innovative therapeutic options to patients living with chronic CNS diseases where the unmet medical need is high."
Alkermes expects to incur approximately $20 million of incremental R&D expenses in 2020 related to the advancement of Rodin's development candidates. Alkermes will provide its complete 2020 financial expectations in February 2020.
Under the terms of the definitive agreement, Rodin's security holders will receive an upfront cash payment of $100 million upon the closing of the transaction and will be eligible to receive future payments of up to $850 million upon achievement by Rodin's development candidates of certain specified clinical and regulatory milestones, and attainment of certain sales thresholds. The upfront cash payment is expected to be funded by Alkermes' available cash and accounted for as an asset acquisition, with substantially all of the upfront payment recorded as R&D expense. Alkermes expects to complete the transaction by the end of November 2019. (Source: Alkermes Website, 18 November, 2019)