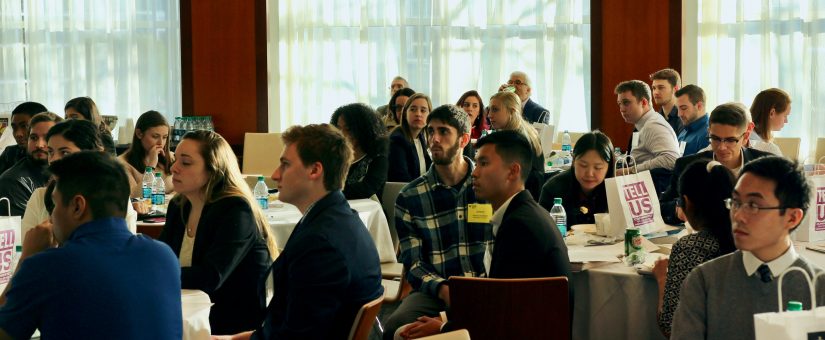 Annual Student Career Workshop Features Star-Studded Panel
Posted by George West
On February 7, 2019
The Chapter's 7th Annual Student Career Workshop was held at Northeastern's Raytheon Amphitheater on Saturday, January 26.  Over 80 students spent their Saturday learning from a star-studded panel of presenters that included a hiring manager from Pfizer, career counselors and industry professionals.  In addition they had the opportunity to network with and learn from Student Development Committee members and recent grads who had volunteered to be mentors and share their experience with the students.  Students got incredible advice, mentors loved sharing their experiences and speakers had such a exhilarating time that they want to be invited back next year!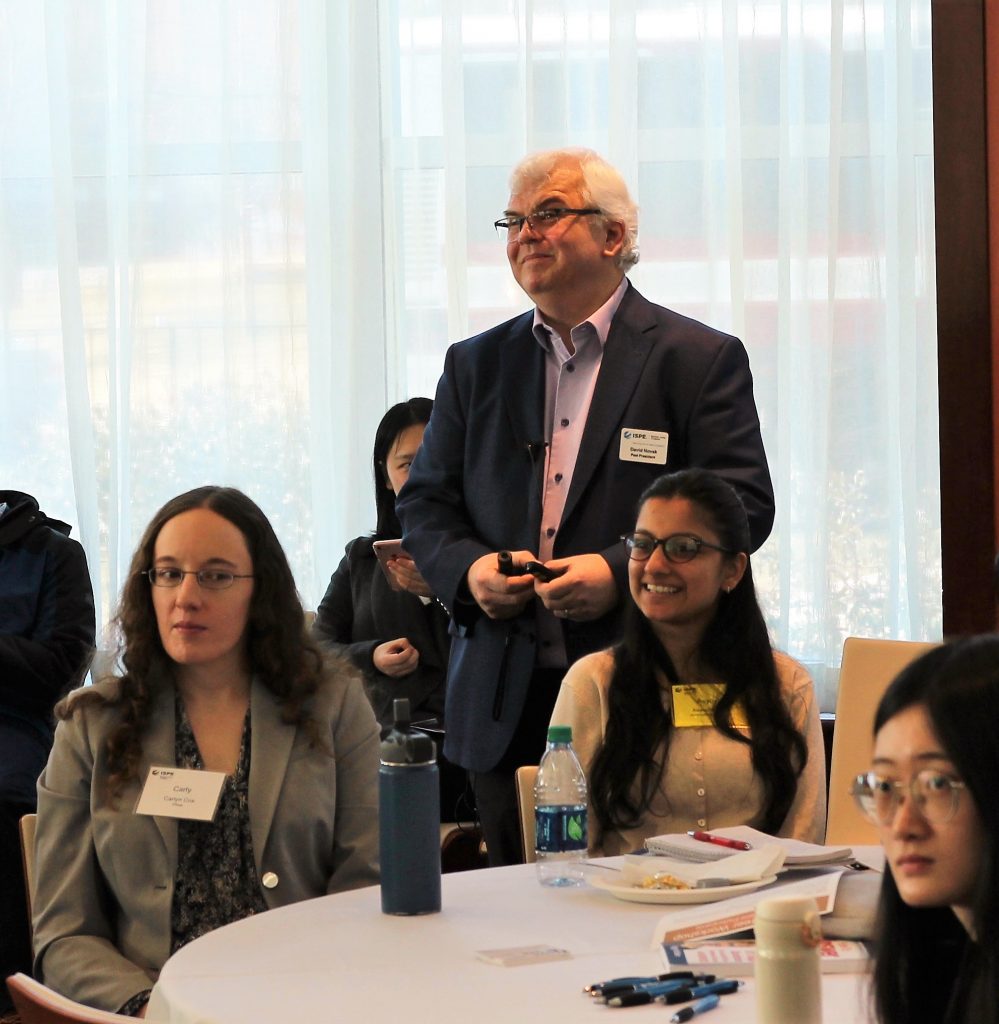 Brian Hagopian, President of Clear Water Consulting and co-chair of the Student Development Committee opened the workshop and set the stage for a day filled with activities which were broken into five major areas:  "Bringing the Right Attitude," "Finding the Right Job for Your Background," "The Importance of a Strong Network," "Learn From Those Who Have Gone Before You" and "Building a Career Path."
We want to recognize and thank our speakers and mentors who generously gave up their Saturday to support our student participants.  Thank you to: Kili Alwyn from Process Design Solutions, April Blodgett from Perkin Elmer, Russell Carr from University of New Hampshire, Carly Cox from Pfizer, Mike DiGerolamo from Azzur Group, Eleanor Eckhoff from ClearRock, Brad Fanger from Get Fit Coaching, Rick Kotosky from Exyte Group, Katie Lawson from Auburn University, Katie Leitch from Alexion, Ryan Mudawar from the Massachusetts Life Sciences Center, Tayaba Naz from Millipore Sigma and Northeastern, Dave Novak from Azzur Group, Patricia Richard from Middlesex Community College, Kassi Stein from MIT, Cory Siddons from Alnylam, and Paul Tsang from Jacobs.  We could not have had this successful event without their generous donation of time and expertise.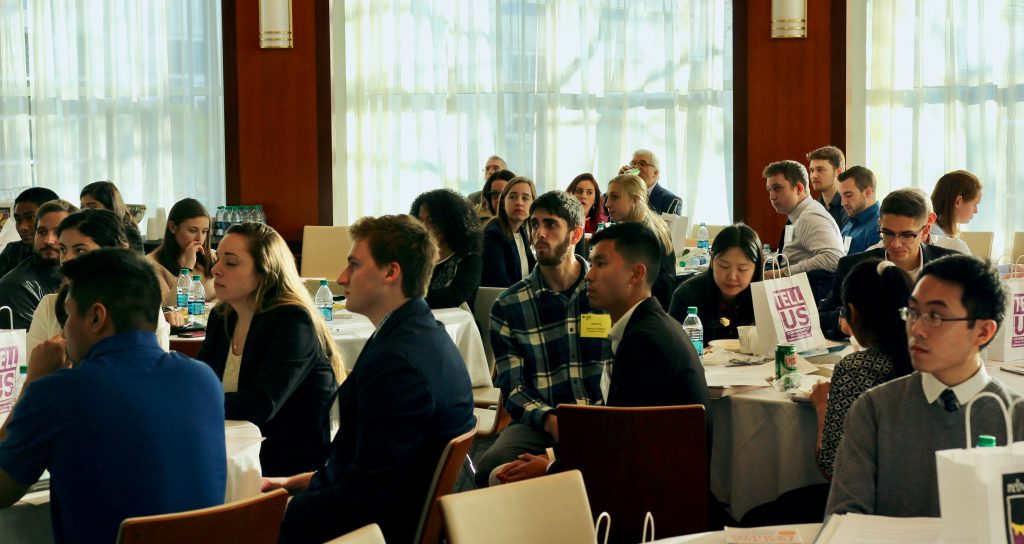 A special thank you to Brian Hagopian for organizing and leading the workshop.  Under Brian's leadership over the past several years, attendance has more than doubled, and based on the feedback from the attendees the value of the insight they receive has also doubled.
Personally, I've never been to an event where attendees, mentors and speakers all raved about the incredible quality of this event and were already looking forward to returning next year!  Comments ranged from "incredible" to "spectacular" to "invaluable".  Mark you calendars for next year's Career Workshop on January 25, 2020!