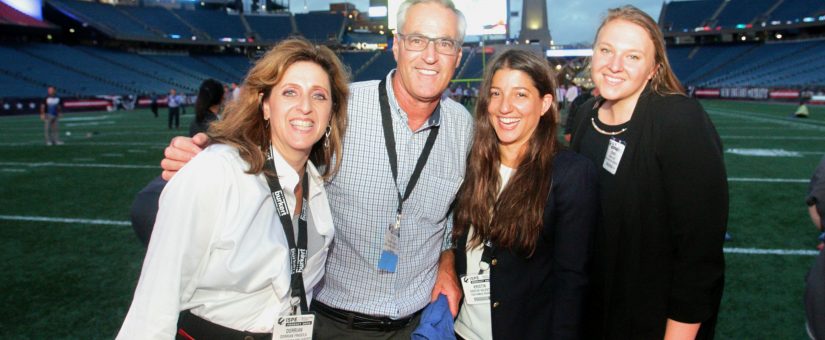 Posted by Jesse McLaughlin
On October 4, 2018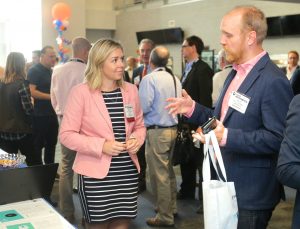 Without fail, every fall the Boston Area Chapter Product Show ends up being one of the highlights of my year. In 2012, I attended my very first Show. I met so many people and learned so many new things, that I didn't even realize they were giving away free food all day. How is that even possible? After that Show, I volunteered immediately and have been working every year since on the following year's Show.
2018 was another special year for us. Many changes were made to grow the Show and improve the experience for both vendors and attendees as we share more and better ways to make the products that help save lives every day. This year, we made a few big changes from previous years. We had more booths than ever before, giving more space for attendees and vendors to engage on a meaningful level. We completely revamped the layout in order to ensure good traffic flow through all of the vendor spaces and we added 20 educational sessions to an already action-packed day. Every time we make changes we are hoping to make the Product Show a better experience for everyone involved and for 2018 I think these changes were a resounding success.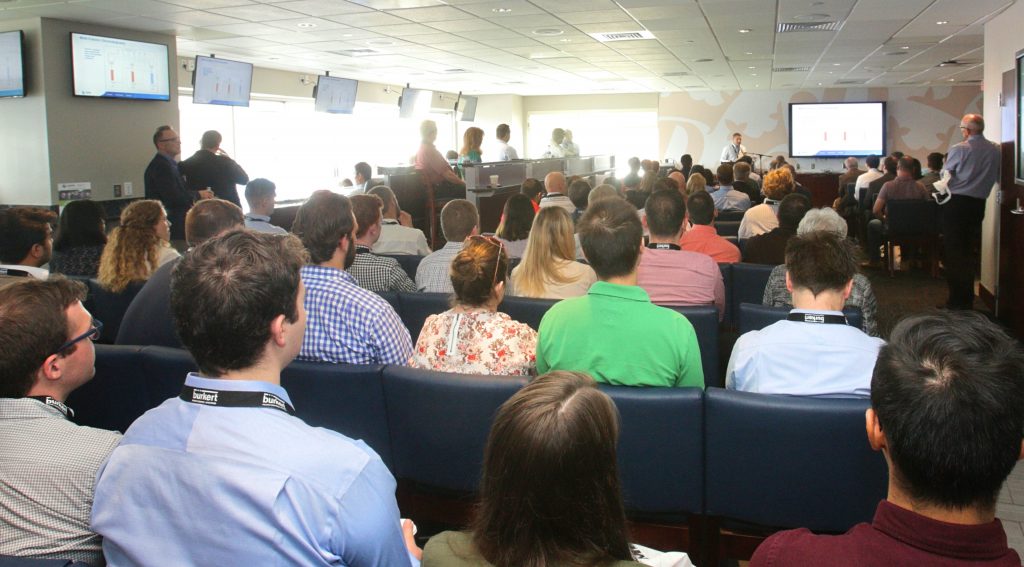 We were particularly excited about the new educational sessions this year. No longer do we have the plenary session, the vendor showcase or the few educational sessions located near the main entrance. Education was moved to the second level and a smorgasbord of options was available so both newbies and veterans alike would have presentations they could learn from all day long. Hundreds of people attended these sessions, and the feedback has been great so far. As we look forward to an all-day educational event in April 2019, the feedback from these sessions will help us better serve the ISPE community by creating meaningful training and content for you to take back to your workplace.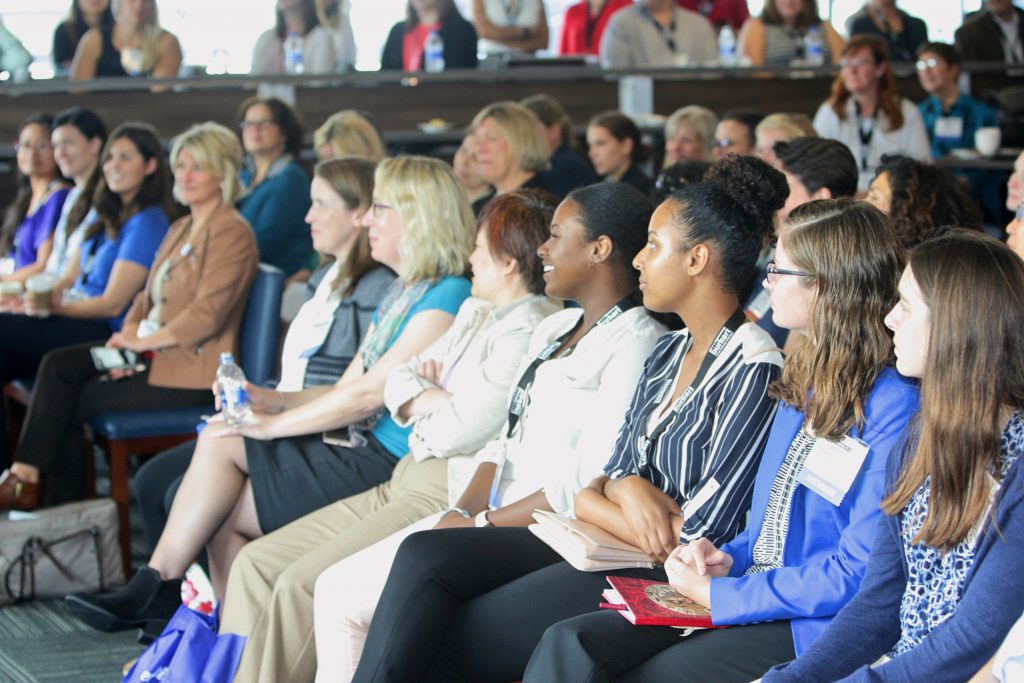 Once again, over 3000 attendees, more than 350 exhibitors and 40 hiring companies walked through the doors of Gillette Stadium for this year's event. Attendees ranged from vendors seeking new and better ways to serve the marketplace, to students from local universities learning about what is available in the pharmaceutical space, to people looking for jobs in the biotech space at the evermore popular Career Fair, to young professionals blazing their way in this exciting industry, to "women in pharma" gathering for the first-ever Product Show WIP session, to our many veteran engineers and managers who have made ISPE what it is today – and everyone in between. Could you ask for a better cross-section of our industry?
Capping off the day, and always a highlight for me, was the After Party. Once again we were able to use the Optum Lounge on the field at Gillette. Over 1,000 people attended this party, getting pictures with Pat Patriot, the championship trophies and rings, kicking field goals, reliving their glory days on the field and having a drink with their colleagues and friends. It is hard to imagine a better way to end another great Product Show at Gillette!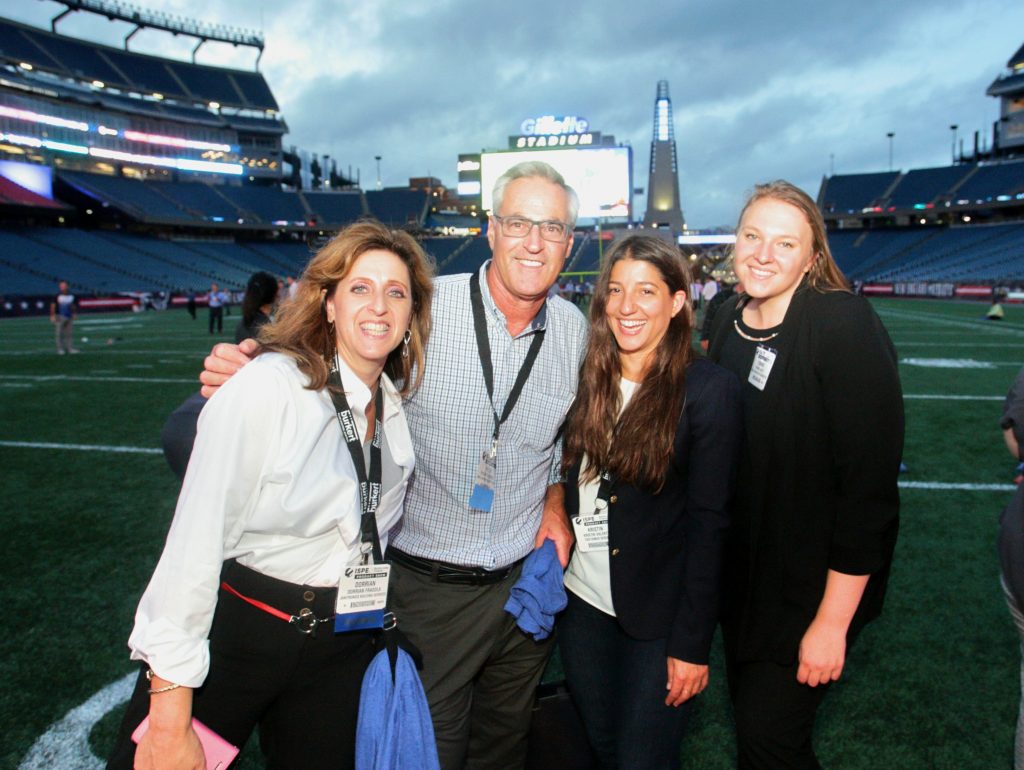 As we look forward to 2019, we need a couple of things from you. First, we want your feedback. If you attended, you have already received a survey – please fill it out. This is how we know what worked and what didn't work. We are always striving to create the best event possible and your feedback is how we do it. Second, we are always looking for new volunteers to work on the Product Show committee. Without volunteers, the Show does not happen. We want to have new ideas, new faces and new energy to make sure we are doing all that we can to provide our community with the best Product Show possible. And lastly, make sure you sign up for next year's Product Show. Every vendor from 2018 is able to reserve their space for next year until Wednesday, October 10. After that, spots start to open up to others so make sure you reserve your spot today.
Thank you again for coming to the 2018 Product Show. It was a great time getting to see everyone and we are already working to make next year's show even better. Stay tuned!