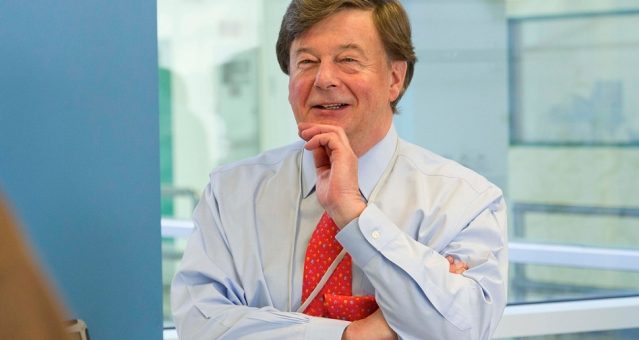 Posted by ISPE Boston
On June 7, 2018
The Biotechnology Innovation Organization (BIO) has announced the establishment of the Henri A. Termeer Biotechnology Visionary Award – created in honor of the late Genzyme CEO who was instrumental in transforming Boston into a thriving hub of life science research, development and innovation.
The award was presented yesterday in Boston at the 2018 BIO International Convention to Dr. Sue Desmond-Hellmann, CEO of the Bill & Melinda Gates Foundation, to recognize her innovative accomplishments in cancer and infectious disease treatment. As a pioneer in healthcare for more than 30 years – and a "hero to legions of cancer patients" as reported by Forbes in 2009 – Dr. Desmond-Hellmann has devoted her career to eradicating disease, poverty and inequity.
"It is only fitting that an award to honor our dear friend and role model, Henri Termeer, be given to Dr. Sue Desmond-Hellmann – a visionary leader whose work has helped millions," said Jim Greenwood, President and CEO of BIO. "We're proud to honor his profound impact by recognizing her dedication to patient care and enthusiasm for innovation – traits that Henri held dear."
Termeer's lifelong commitment to the industry contributed not only to his lasting success, but his respect as a leader, entrepreneur, innovator, mentor and businessman. His accomplishments were admirable and extensive, from the creation of Genzyme to his leadership in the orphan rare disease community. From this year forward, BIO will recognize one individual annually who reflects the leader's innovative spirit and transformative impact on patient lives. (Source: BIO Website, 06 June, 2018)