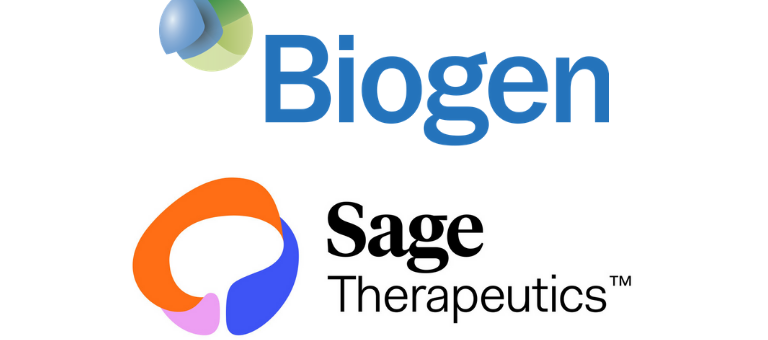 Biogen and Sage Therapeutics in Global Collaboration
Posted by ISPE Boston
On December 3, 2020
Biogen and Sage Therapeutics have executed a global collaboration and license agreement to jointly develop and commercialize zuranolone (SAGE-217) for major depressive disorder (MDD), postpartum depression (PPD) and other psychiatric disorders and SAGE-324 for essential tremor and other neurological disorders.
"We are excited about the potential to bring together Biogen's leading capabilities in neuroscience with Sage's deep expertise in psychiatry," said Michel Vounatsos, Biogen's Chief Executive Officer. "Major depressive disorder affects approximately 17 million people in the U.S. alone, and is a common co-morbidity of multiple neurological disorders in Biogen's core therapeutic areas. There is a tremendous unmet medical need in depression, and we are optimistic about the potential for zuranolone to help transform the treatment of depression and address the stigma often associated with chronic use of antidepressants."
Zuranolone, a potential first-in-class, oral therapy for the treatment of MDD and PPD, is currently in Phase 3 development. Zuranolone has breakthrough therapy designation from the FDA for MDD and, if successfully developed and approved, has the potential to be a novel treatment paradigm in depression. If approved, zuranolone would also be highly complementary to several of Biogen's therapeutic areas of focus, including multiple sclerosis, Alzheimer's disease, spinal muscular atrophy, amyotrophic lateral sclerosis and Parkinson's disease.
The strategic collaboration, expected to close by the end of January 2021, is global in scope. Under the terms of the agreement, Sage will receive $1.525 billion in cash to be comprised of an upfront payment of $875 million and a $650 million equity investment in Sage. Should the zuranolone and SAGE-324 programs achieve certain development and commercial milestones, Sage will be eligible to receive up to approximately $1.6 billion in potential milestone payments.
Biogen and Sage will share responsibility and costs for development as well as profits and losses for commercialization in the U.S. (50 percent Biogen; 50 percent Sage). Outside the U.S., Biogen will be responsible for development and commercialization, excluding Japan, Taiwan and South Korea with respect to zuranolone, and will pay Sage tiered royalties in the high teens to low twenties. (Source: Biogen Website, 27 November, 2020)