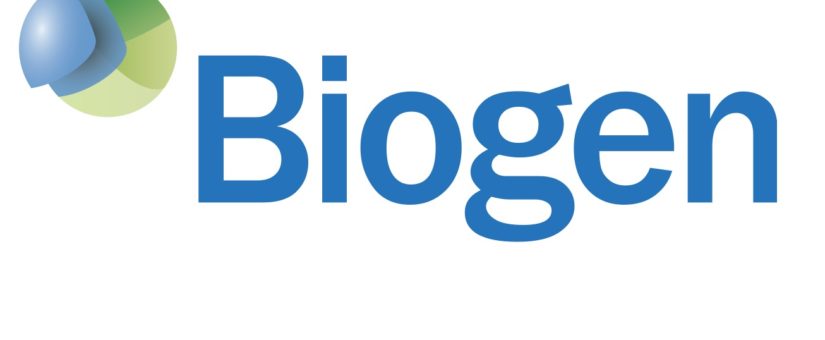 Biogen Drug Approved in EU as First Treatment for Spinal Muscular Atrophy
Posted by Janet Tice
On June 13, 2017
The European Commission (EC) has granted a marketing authorization for Biogen drug Spinraza (nusinersen) for the treatment of 5q spinal muscular atrophy (SMA). 5q SMA is the most common form of the disease and represents approximately 95 percent of all SMA cases. Spinraza is the first approved treatment in the European Union (EU) for SMA, a leading genetic cause of death in infants that is marked by progressive, debilitating muscle weakness.
Spinraza was reviewed under the European Medicines Agency's (EMA) accelerated assessment program, intended to expedite access to patients with unmet medical needs. The drug was first approved by the FDA in December 2016, within three months of regulatory filing. Biogen has also submitted regulatory filings in Japan, Canada, Australia, Switzerland, and Brazil and plans to initiate additional filings in other countries in 2017.
Biogen licensed the global rights to develop, manufacture and commercialize Spinraza from Ionis Pharmaceuticals, a leader in antisense therapeutics. Biogen and Ionis conducted an innovative clinical development program that moved Spinraza from its first dose in humans in 2011 to its first regulatory approval in five years. Based on the EC authorization of Spinraza, Ionis will receive a $50 million milestone payment. Ionis is also eligible to receive tiered royalties on global sales of Spinraza up to a percentage in the mid teens.
Spinal muscular atrophy (SMA) is characterized by loss of motor neurons in the spinal cord and lower brain stem, resulting in severe and progressive muscular atrophy and weakness. Ultimately, individuals with the most severe type of SMA can become paralyzed and have difficulty performing the basic functions of life, like breathing and swallowing.
Due to a loss of, or defect in, the SMN1 gene, people with SMA do not produce enough SMN protein, which is critical for the maintenance of motor neurons. Spinraza is an antisense oligonucleotide (ASO), using Ionis Pharmaceuticals' proprietary antisense technology, that is designed to treat SMA caused by mutations or deletions in the SMN1 gene located in chromosome 5q that leads to SMN protein deficiency. (Source: Biogen Website, 01 June, 2017)