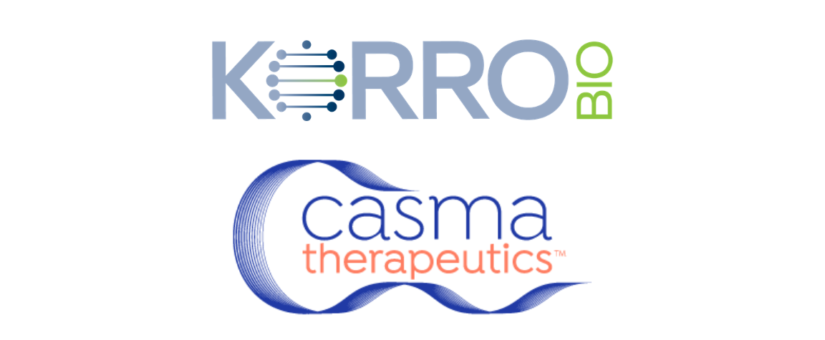 Cambridge Biotechs Attract Venture Financing
Posted by ISPE Boston
On September 10, 2020
Cambridge-based startups Korro Bio and Casma Therapeutics have secured financing of $91.5 million and $50 million, respectively, in recent funding rounds. Both companies were launched in 2018.
The funding will enable Korro to advance its novel platform for precise, single-base, RNA editing to modulate protein function for therapeutic applications, including advancing its lead program to IND filing and establishing a broad portfolio of innovative RNA editing therapies.
Korro's proprietary platform, OPERA (Oligonucleotide Promoted Editing of RNA), harnesses the body's natural base editing system — specifically ADAR (Adenosine Deaminase Acting on RNA) — to make targeted edits to a single RNA base. OPERA can repair disease-causing mutations at the RNA level, in addition to creating therapeutically beneficial versions of proteins to improve patient outcomes.
Korro's distinctive approach uses oligonucleotide guides to recruit ADAR enzymes to a specific, therapeutically relevant RNA, making a precise targeted edit. The team leverages well-established approaches to design and manufacture synthetic oligonucleotides that can be delivered to target tissues.
The proceeds from the financing will allow Casma to advance their TRPML1 agonist program into development for muscular dystrophy, as well as continue to develop its Autophagy Degrader Platform (ADP). TRPML1 regulates the repair of the plasma membrane of muscle cells following damage, addressing the core pathology in multiple forms of muscular dystrophy. ADP is a novel approach for the degradation of multiple disease-causing targets. The autophagy system is able to degrade disease targets substantially larger and more diverse than those that rely on E3 ligase-based or proteasomal degradation approaches.
Casma uses several approaches to intervene at strategic points in the autophagy-lysosome system to improve the cellular process of enhancing membrane repair and clearing out unwanted proteins, aggregates, organelles and invading pathogens. By boosting autophagy, Casma expects to be able to arrest or reverse the progression of lysosomal storage disorders, muscle disorders, cancer, inflammatory disorders and neurodegeneration, among other indications. (Sources: Korro Bio and Casma Therapeutics Websites, 10 September, 2020)