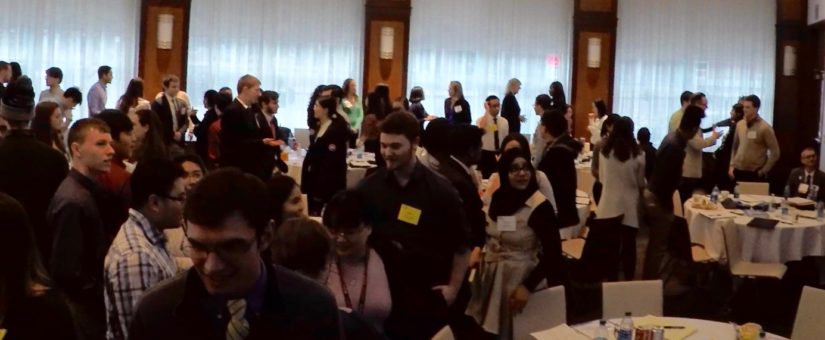 Posted by Brian Hagopian
On February 13, 2018
Attendance at this year's Student Career Workshop on January 27 obliterated all prior attendance records with over 110 participants!  We had a star-studded cast of presenters that included hiring managers from Pfizer and Alnylam, career counselors and industry professionals.  And we invited several young professionals who had attended prior Career Workshops to act as mentors and share their post-graduation experiences with the students.  Northeastern's Raytheon Amphitheater provided a perfect venue, students got incredible advice, mentors loved sharing their experiences and speakers had such a exhilarating time they all want to be invited back next year!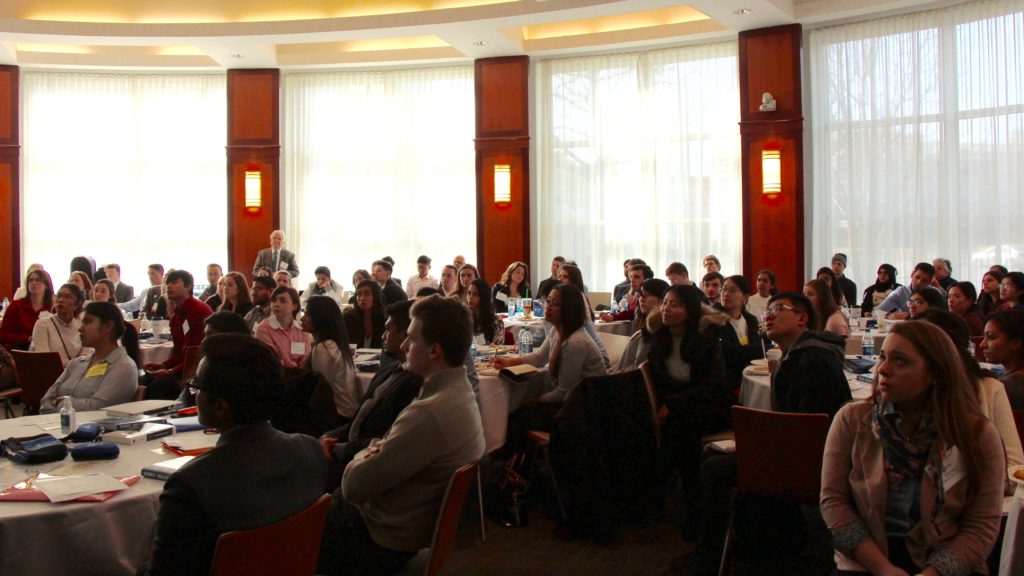 This year, the Chapter reached its proverbial "tipping point" (to steal the title of one of author Malcolm Gladwell's famous books).  As a Chapter, we've been trying to help our student members get jobs in the local life sciences industry.  This year, we reached the "tipping point" when local hiring managers from industry started calling the Chapter to partner with ISPE to fill their positions.  The Chapter was approached by Vertex, Pfizer, and Union Biometrica this fall, in addition to prior relationships already established with Biogen, Lonza, and Sanofi.  With all these summer positions available, this year's Career Workshop was the perfect vehicle for everyone to get ready for their upcoming job searches.
Attendees were treated to a light breakfast on arrival before the program started.  Brian Hagopian, President of Clear Water Consulting and co-chair of the Student Development Committee, welcomed everyone and immediately took students out of their "comfort zone" by having each participant introduce themselves to the group.  The day's activities were broken into major areas:  "Bringing the Right Attitude," "What about me?," "Learn from those who have gone before you," and "Setting goals and Building a Career Path."
Bringing the right attitude focused on making sure attendees went into the job hunting process with the proper mind set by staying positive and focused.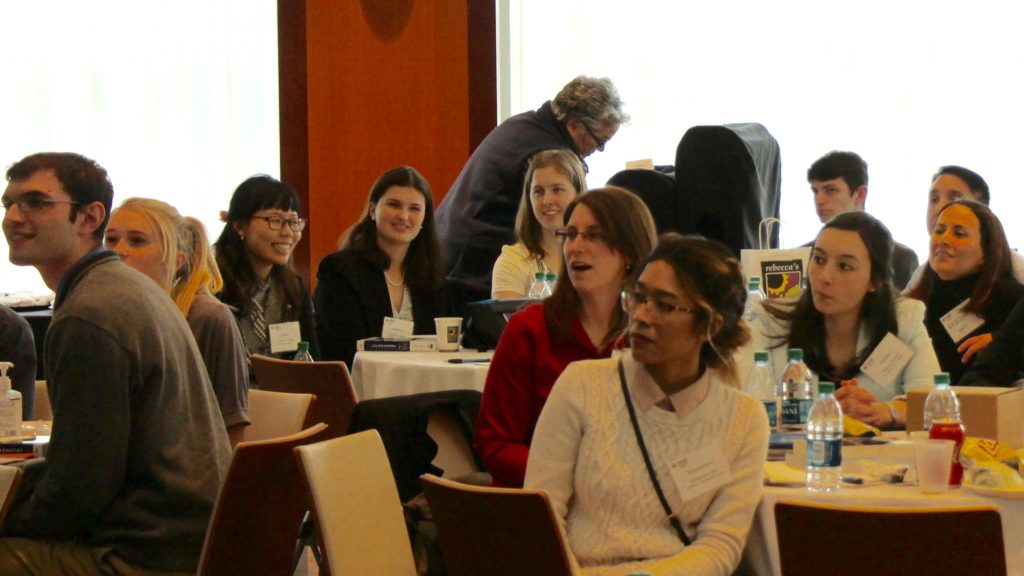 Lauren Celano, CEO of Propel Careers, talked about how everyone has a unique skill set and how to translate those skills into attributes that employers are seeking.  She also spent time covering the importance of communicating soft skills experience such as teamwork, leadership, etc. in a resume as well as understanding the surprising breadth of the digital footprint we all make.
Carl Martin, Director of Talent Acquisiton at Alnylam Pharmaceuticals, spoke in detail about the characteristics that Alnylam looks for in applicants as they expand rapidly to ensure a cohesive team moving forward.  Carly Cox, Process Informatics Manager and VP of Education at the Andover Toastmasters Club, provided insights into the hiring process at Pfizer and gave concrete tips and suggestions that applicants could apply immediately in their job searches.
Jen Duffy, Global Product Lead at Shire, and Theresa McCarthy, Pharmaceutical Science Audit Inspection and Complaince Effectiveness Manager at Pfizer, shared their career stories and how ISPE helped them along the way.
The session then focused on the dos and don'ts of cover letters, emails and other forms of communication as applicants pursue employment opportunities. This was followed by the all important topic of building a great resume with concrete examples of good and "not so good" resumes.
Dave Novak, Principal and Owner at OSDV Engineering, gave a timely and informative talk about the elements of a successful interview, how to make the right first impression, and finished with an interactive session on elevator speeches where students were taken out of their "comfort zone" again by practicing their elevator speeches with their peers.
Ellie Eckhoff, Senior Vice President of ClearRock, helped students understand the importance of nurturing a long term career strategy by building a network to effectively orchestrate their career path.
Ryan Mudawar, Director of Academic and Workforce Programs at the Massachusetts Life Sciences Center, talked about resources available to students including the MLSC's Internship Challenge program which has placed over 3,300 students into internship positions with over 650 Massachusetts life science companies.  There are eligibility requirements, but for more information, follow this link.
Chris Ciampa, Senior Product Support Specialist at Thermo Fisher Scientific, helped students understand the resources available through ISPE as they transition from Student Members to Young Professionals.
Brian Hagopian concluded the discussion on resources by showing students examples of well established internship programs at Vertex, Pfizer, Lonza, Biogen, Sanofi, and Union Biometrica to go along with the MLSC programs.  ISPE Student Members get preference at the majority of these companies.  Email Brian at brian@clear-water-consulting.com after applying for an intership at Vertex to ensure your resume receives priority treatment.  The session concluded with a discussion on the importance of goal setting and gave an example that featured a budget balancing spreadsheet that is available to students using this link.
A special shout out is in order to the eight mentors who graciously volunteered their time to share their experiences with students.  These mentors had attended prior Career Workshops and had taken the advice they received into jobs in the life sciences industry.  These eight mentors spent the day helping students feel comfortable and sharing the invaluable experiences they learned as they started their professional careers.  Sincere thanks go out to Nicholas Cook (UNH alum, now at Shire/Barry Wehmiller  Design Group), Ayesha Iyer (BU alum, now at Deloitte Consulting), Nidhi Maniar (Northeastern alum, now at Mass Biologics), Travis Maser (UNH alum now at Barry Wehmiller Design Group), Samantha Moran (Middlesex Community College and BU alum now working at Lantheus Medical Imaging), Sydney Shaw (Northeastern alum now working at Sanofi), Zoey Shen (WPI alum now working at Union Biometrica) and Halie White (UNH alum now working at Superior Controls).
Participants took an incredible amount of practical knowledge home with them that could be applied immediately to help them more effectively approach and obtain the positions they seek.  Attendees were encouraged to use the guidance received at the session to update their resumes and to submit them to the committee for review (email to brian@clear-water-consulting.com.)
Personally, I've never been to an event where attendees, mentors and speakers all raved about the incredible quality of the event and were already looking forward to returning next year!  Comments ranged from "incredible" to "spectacular" to "invaluable."  Mark you calendars for next year's Career Workshop on January 26, 2019!