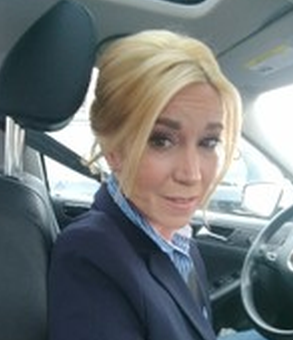 Posted by ISPE Boston
On September 12, 2019
1. What do you currently do?
Business Development and Marketing
2. How long have you been in the industry?
Since 2012, I transitioned in from a completely different industry.  I am a non-engineer in a very technically-focused industry.
3. How has your time as an ISPE member benefitted you?
ISPE has opened so many doors for me.  I have met and developed solid long lasting relationships with very intelligent and wonderful individuals.  These relationships have afforded me the ability to reach out to get answers to my technical questions and keep up to date with what is going on in the industry.  The educational programs put on by the Boston Area Chapter have been extremely interesting as well as helpful in expanding my industry and technical acumen.
4. What led you to become an ISPE Board Member?
I have been involved with the Boston Area Chapter since 2013 as a volunteer on the Product Show Committee. From there I have taken on various roles where support was needed within the Chapter.  I had the pleasure of co-leading the Communications Committee with Janet Tice. We worked with marketing consultants to transform the Chapter website.  Currently we are working on upgrading and transforming the social media program.  And then Kathy Marini asked me to help out with establishing the local branch of WIP (Women in Pharma).  It is an honor to collaborate with this group of bright, supportive and motivated ladies.  To anyone considering volunteering, I highly recommend it.  I am happy to share my insights and make introductions.
5. What are you most looking forward to in your new role as Board Member?
I am very excited to take on my new role on the Board and being a part of the Technical Lunch and Learn subcommittee.  We will be launching a new effort providing onsite programming at some of our operating companies.  The concept is to bring programs to folks who may not be members of ISPE at their own workplace so they can experience the benefits of our tremendous educational programming firsthand and decide to get involved with the Chapter.
6. What is your favorite ISPE event that you've been involved with?
It's a tie between the Product Show – which is always a fantastic event – and the WIP Breakfast at the ISPE International Spring Conference held in Boston this past June.  Katie Leitch did a tremendous job moderating the panel of biopharmaceutical manufacturing experts, and the response of the attendees was so encouraging.  The Boston Area Chapter WIP group started a little over a year ago and to have over 100 attendees show up early on a Wednesday morning (after the Spring Social the night before) and actively participate in the discussion and interact in break out groups was extremely rewarding.  It just reaffirmed for me that members find lots of value in the programs provided by the Chapter!
7. What do you like to do when you are not working?
Yoga – I received my RYT 200 hour teaching certification this past spring.  Travel – I currently have a bucket trip to Costa Rica planned for 2020.  I am feverishly reading up on Costa Rica and "attempting" to learn a few phrases in Spanish.  Spending time with my family and my dog, Zoey.  Zoey is a rescue from Serbia and we are in the process of getting her therapy dog certified.  She is a huge cuddle bug and would love to visit folks in hospitals, schools, and assisted living.  The hope is that her wagging tail will put a smile on someone's face who might really need it!
Connect with Caren on LinkedIn!