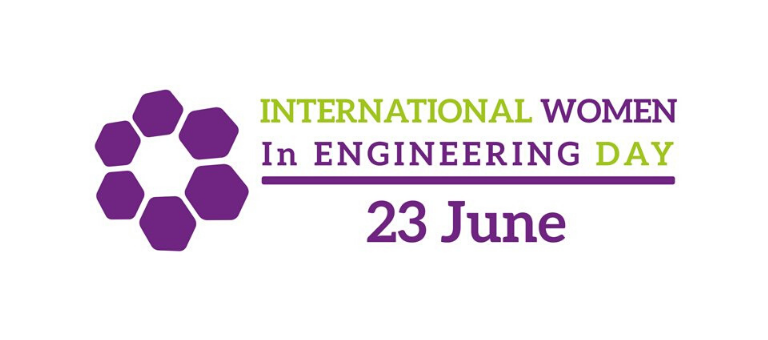 Posted by ISPE Boston
On June 23, 2020
International Women in Engineering Day is an international awareness campaign to raise the profile of women in engineering and focus attention on the amazing career opportunities available to girls in this exciting industry. It celebrates the outstanding achievements of women engineers throughout the world. For the remainder of June, you'll be able to read about some of the women engineers within the Boston Area Chapter! Reach out to them on LinkedIn and be sure to say hello at a future ISPE Boston event when we resume events!
---
Get to Know: Laura May Berberian, CQV Engineer, DPS Group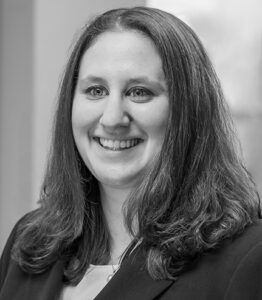 Always interested in solving problems, Laura Berberian pursued a degree in chemical engineering from Northeastern University. When asked for advice about a career in the bioengineering world, Laura says, "Say yes to everything. You never know what experience or contact is going to help you later in your career. Always raise your hand and ask for the opportunity."
Laura is very active in the ISPE Boston chapter. This will be the fifth product show she has planned and is currently serving as sub-committee chair. "I am surprised by how much fulfillment I get from volunteering in these industry associations," commented Laura. "I feel more connected, and it helps me understand the depth and breadth of the industry and all its interconnected parts."
A CQV Engineer at DPS Group in Framingham, Laura is currently working on a new cGMP development and manufacturing facility for a gene therapy client in the Greater Boston area.
Laura was selected to participate in the DPS High Potential development program, a two-year endeavor that offers candidates a mix of experience, training, education, and mentorship to support career growth and promotion within the firm.
Click here to connect with Laura!
---
A Q+A Session With: Grace Lee, Senior Process Engineer, CRB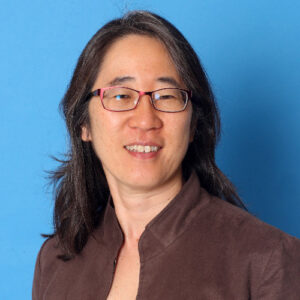 How did you get to where you are now?
When I was younger, I liked chemistry, math and physics. When I graduated college, I wasn't interested in the oil and gas industry, so I went to grad school At Grad school I learned what biotech meant. My first job after grad school was with a small biotech facility which hired an interested consulting firm. So, I joined the consulting firm more than 20 years ago and haven't looked back. I try to be direct and upfront at all times. I ask questions to confirm or clarify items and expect and encourage others to do the same.
When you were young what did you dream or aspire to be?
Happy. I am not a long term planner.
What is a piece of advice you would give to someone looking to get into the industry?
Talk to people about your interests. Be open to new things.
What is your most commonly used emoji?
Smiley face. It's easy to type.
What books/podcasts/website recommendations do you have for others as good resources?
Women at work. There are two. One from Harvard Business Review and one from Univ of Pennsylvania. I'm sure there are a ton of other good ones
What are you learning right now?
How to train a puppy. But, work related, I'm learning about ATMP processes and products. I think it's fascinating what can be done. The potential and the pitfalls. In general there are changes going on all over the place, it's hard to keep up..
What is your ultimate food indulgence ie desert, cookie or candy?
Molten lava cake
Any additional comments or thoughts you would like to share?
One of my first projects at CRB, before I understood what iFC meant, I was made Lead Process Engineer. I was just being curious and asking questions – "is this covered? Is that covered", so I was made Lead Process Engineer. I was responsible for corralling our two top Process engineers at the time. I could shut down side conversations and, since I was inexperienced, they would also push back and tell me that the side bar was important. It was give and take that worked well. We had a great team and put out IFC drawings in record time. The facility had the best yield of all different manufacturing sites in that company and it started up without a contamination. These are great accomplishments and I credit all the attention to detail that the team put into the design. During this project, there was one piece of equipment that was not receiving much attention. I asked for help and there was no one to support it. In the end, everything was fine. So, I think that's what I learned there. You need some perspective and understanding about every task in order to prioritize it within the bigger picture. A more recent project (only 10 years ago) took me to Europe and again, Lead Process Engineer fell to me. The facility was much bigger and the team interactions were also much different. We learned how to work in a different country with a different culture. It is probably the largest facility I have worked on so far.