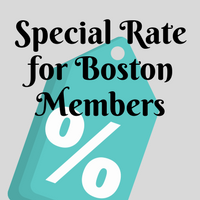 Chapter Members: Local ISPE Training at a Discount Just for You
Posted by ISPE Boston
On April 19, 2018
Take advantage of a rare opportunity – four full days of ISPE biopharma training in the Boston area May 7-10 plus a 20 percent discount for members of the Boston Area Chapter!  Enjoy specialized, in-depth classroom trainings from leading industry experts in seven critical areas: Biopharmaceutical Manufacturing Facility Design and Processes, GAMP® 5 Basic Principles and GxP Process Control Systems, ICH Q7A, Process Validation, and Technology Transfer.
Biopharmaceutical Manufacturing Facilities Design Updated! Explore concepts for constructing and renovating biopharmaceutical manufacturing facilities using case studies and exercises.
Biopharmaceutical Manufacturing Processes Updated! Review and discuss important operating parameters for each bioprocess unit operation and how they impact process performance.
GAMP® 5 Annex 11/Part 11 Updated! Learn regulatory requirements for computerized systems in the pharmaceutical industry and explore methods of meeting those requirements.
GAMP® 5 GxP Process Control Systems Analyze good practices based on a lifecycle approach for the development and management of process control systems.
ICH Q7A GMPs for API Examine the areas in which compliance requirements differ most from traditional pharmaceutical and biologics, as well as problem areas related to Q7A.
Process Validation Updated! Explore various approaches for deciding which attributes and parameters should be evaluated at a heightened level during PV Stage 3.
Technology Transfer Identify criteria for successful technology transfer and takeaway 'how to' examples which can be individually tailored, depending on the type and scope of transfer.
Here are a few takeaways you'll add to your knowledge arsenal:
Understanding the fundamentals of regulatory compliance
Hands-on exercises designed to reinforce core competencies and job-focused skills
Real-world case studies to learn practical tools and techniques to identify solutions to current challenges
Complimentary ISPE guidance documents—worth up to $570 if sold separately
Secure your seat today to maximize your training dollars with ISPE's world-class training! And remember – Boston Area Chapter Members save 20 percent on registration. Just enter promo code BOSTONCHP20 at checkout.