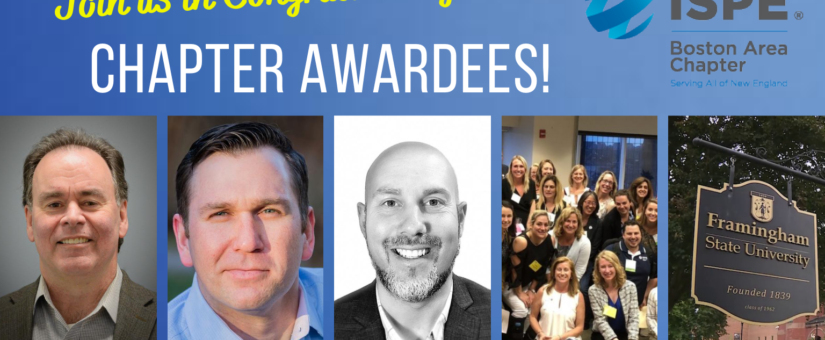 Congratulate this Year's Chapter Awardees
Posted by ISPE Boston
On July 23, 2020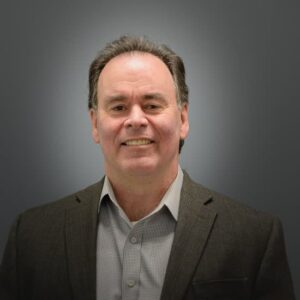 The Hank Moes Award:
Richard Pierro, President and CEO of Superior Controls, and Past ISPE Boston Area Chapter President has been selected to receive the Hank Moes Award. Rick has a longstanding, consistent and extraordinary legacy of support of ISPE, and specifically the Boston Area Chapter.
The Hank Moes award is not an annual award, rather it is a presentation that is triggered by candidates that achieve a recognition for a comprehensive body of work, as well as specific extraordinary accomplishments. Rick has been widely recognized as an engaged member of the local BioPharma industry, and has had positive and lasting impacts on the Boston Area Chapter.
In addition, and one of Rick's greatest attributes, is his relentless energy and support to basically all things ISPE. His efforts to lend his business and marketing guidance, his creative energies, his advocacy of ISPE to all who will listen, and the physical efforts and financial spons orship contributions are omnipresent to whatever ISPE program that he touches.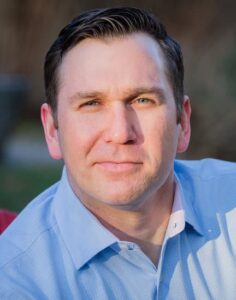 The Janet Tice Distinguished Volunteer of the Year Award:
This year the award was given to two deserving individuals. The first is presented to Kyllan Alwyn, Principal Management Consultant. Kili is recognized for his hard work and dedication to the Chapter's Mentoring Program. Not only has Kili assisted in revamping the Chapter's Mentoring Program, he helps to promote the program at the Annual Product Show. This year Kili drew in an additional 45 new mentors and mentees to the program! The Chapter believes that mentoring relationships are an important element in personal and professional development. Kili has helped in matching mentors to mentees who share similar interests and has enhanced the quality of the program and the Chapter!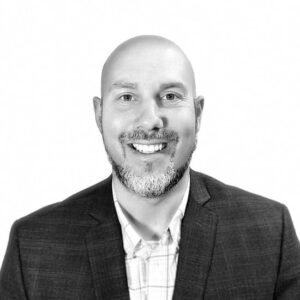 The second Janet Tice Distinguished Volunteer of the Year goes to Jesse McLaughlin. Jesse joined the Product Show committee in 2012 and has made multiple contributions through the years until achieving the role of committee chair for the 2019 and 2020 Product Shows. Jesse was integral in moving Product Show marketing into the digital age, jumping into advertising projects on social media, expanding the videography of the Show, and even creating his own informational graphics and videos to promote the Show. Jesse's cool-headed leadership and careful direction have helped the committee face and overcome new challenges, such as implementing a new attendee registration and lead retrieval system, supporting an expanded Professional Development Landing, and planning the new Best Exhibit Contest. Jesse's support and leadership resulted in a successful 2019 Show that broke attendance records. Despite a position as a regional account manager for Aqua-Chem, running three small businesses, and a myriad of other commitments, Jesse always shows up for the Product Show committee – so much so, in fact, that new volunteers often cite that they are inspired by Jesse's ability to "do it all". Jesse also recently joined a task force to help plan the 2021 ISPE Annual Meeting in Boston. Thank you, Jesse, for your contributions to the Chapter over the years!
Outstanding Achievement Award:
Boston Women in Pharma (WIP) Committee This group was kicked off in June 2018 with an interactive inaugural event that asked attendees what types of events they would be excited to be a part of. The team took that "voice of attendee" feedback and tailored future WIP events and initiatives.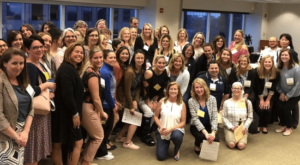 Through the end of 2019, just a year in a half after the inaugural event, WIP hosted 8 events and gained a loyal and enthusiastic following. Events have included socials such as a brewery tour and an evening of painting at a wine bar. WIP events during the 2018 and 2019 Product Show were standing room only and had accomplished senior female industry leaders share career stories as well as a focus on positive mindsets. WIP also had an event in conjunction with MassBio with a review and panel discussion of the MassBio gender diversity study and report.
In addition to the events, another common theme from the inaugural event attendees was the desire to build supportive professional networks. With this goal in mind, WIP launched Professional Moais (or peer mentor circles). There are currently 6 Professional Moais in the Boston area with about 30 active participants and continually welcoming additional participants.
All are welcome to participate in WIP events and initiatives and there are active members who are both male and female. We look forward to a bright future for the Boston Women in Pharma Committee due to the many active and passionate volunteers.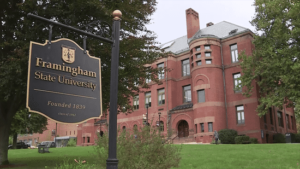 Student Chapter of the Year Award:
The ISPE student chapter at Framingham State University has been selected as the Outstanding Student Chapter of the Year. The Chapter was originally organized in 2017 and since then student memberships have been steadily growing due in part to the leadership of Chapter Advisor, Sunny Tam, participation of Industry Liaison, Rick Kotosky and Student President, Supriya Sharma.
The Framingham State Chapter actively participated in the annual Product Show and the annual ISPE Student Career Workshop. Framingham State student members participated in Boston Area Chapter events and benefits, such as recorded technical web seminars, podcasts and won several awards from the merit based ISPE Boston Area Chapter Scholarship Foundation program. Finally, the Chapter has in the words of Student President Supriya Sharma, "developed a culture of volunteer-ship in their group".
An awards ceremony will be held at an upcoming in-person meeting.