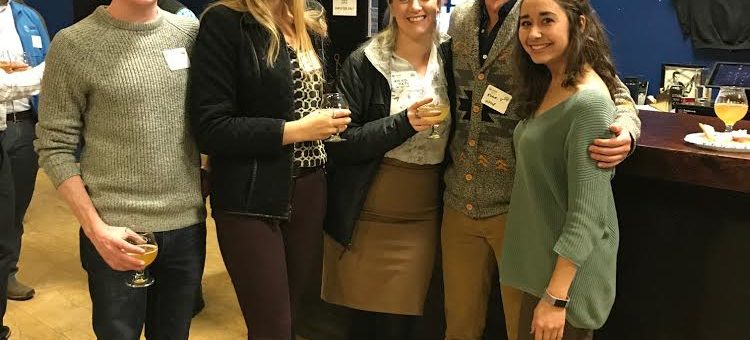 Posted by Kevin Keating
On December 15, 2017
For the Young Professionals' final social event of 2017, we met up at the Lord Hobo Brewing Company taproom and brewery in Woburn. The YP's sampled some of the brews on tap (including Lord Hobo's flagship IPA, Boomsauce) and took a tour of the brewing and canning facility. Those who read our previous blog post on fermentation had a good idea of what they might see on the "upstream" side of the brewing process and the brewer was proud to show off his fermenters. Many of the attendees on the facilities side were interested in the history of the location (a former tile factory), and the infrastructure and room for expansion within the existing footprint. Talk about ballroom manufacturing! The rest of us were happy to sip on some New England IPAs and catch up on industry news and stories.
The YP committee would like to thank everyone for coming out to the event and for another great year of networking, socializing and learning about the industry. Stay tuned for upcoming events, including our annual candlepin bowling night at Flatbread's!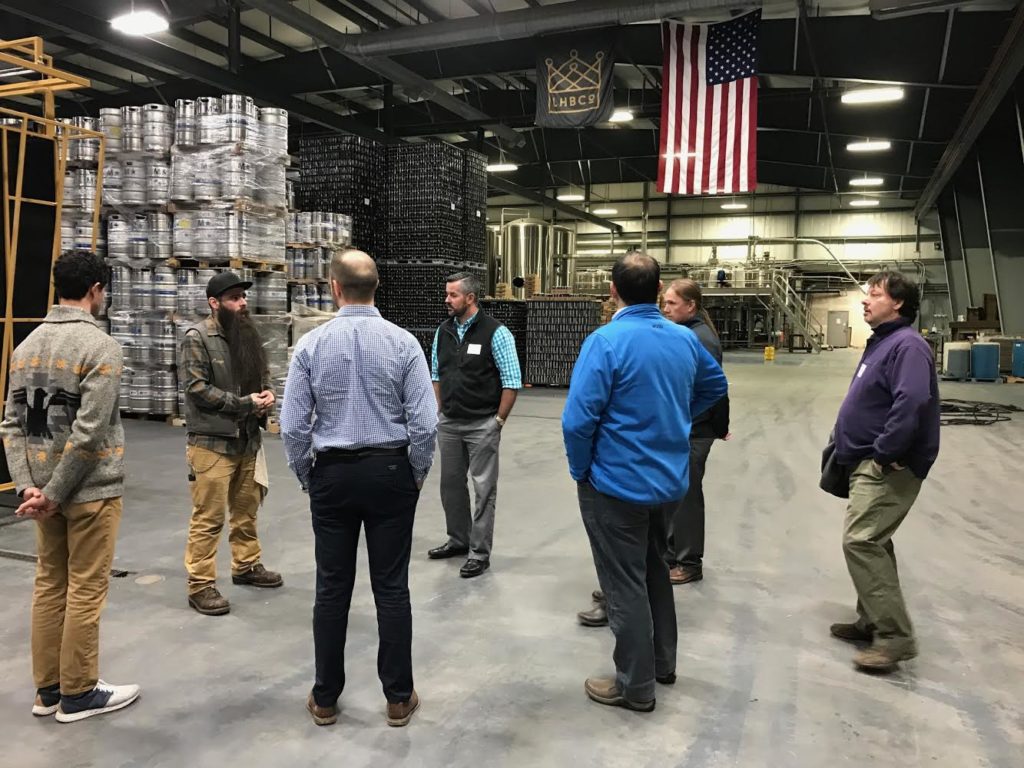 Event attendees on tour. That's a lot of kegs!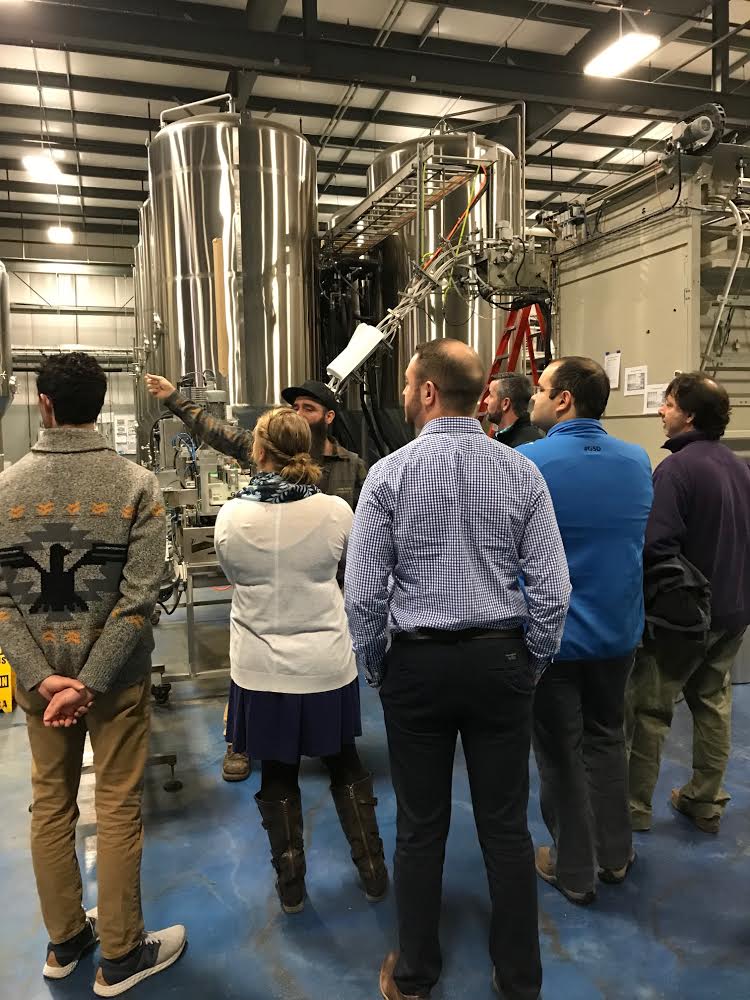 A brewer from Lord Hobo shows off his stainless steel fermenter train.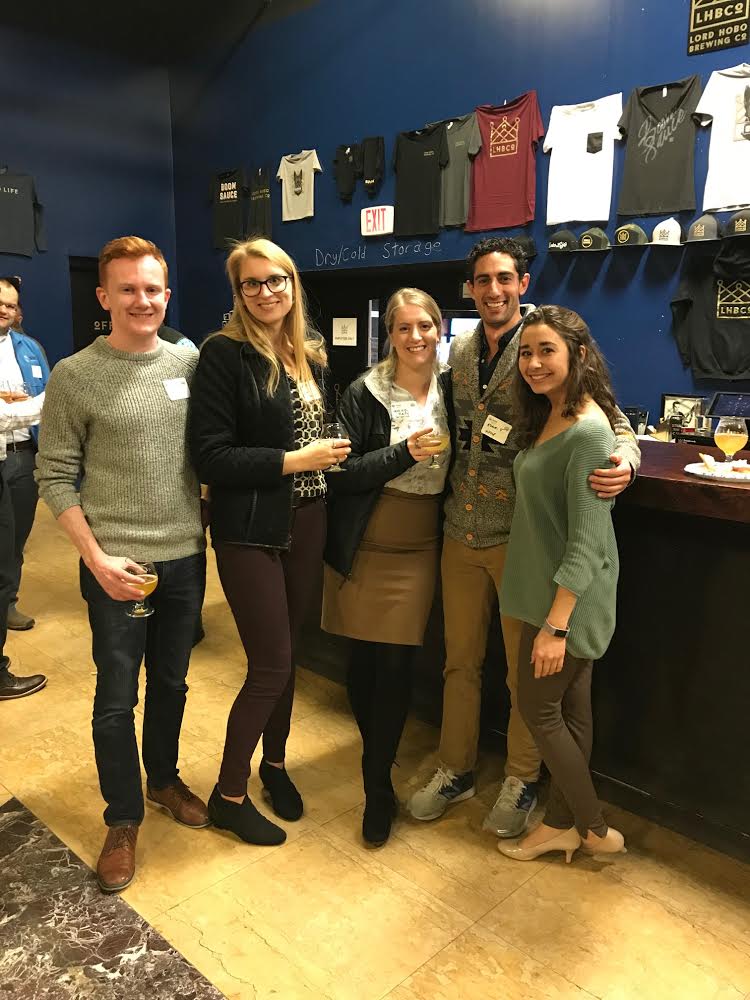 ISPE YP committee members and friends share some beer and cheer.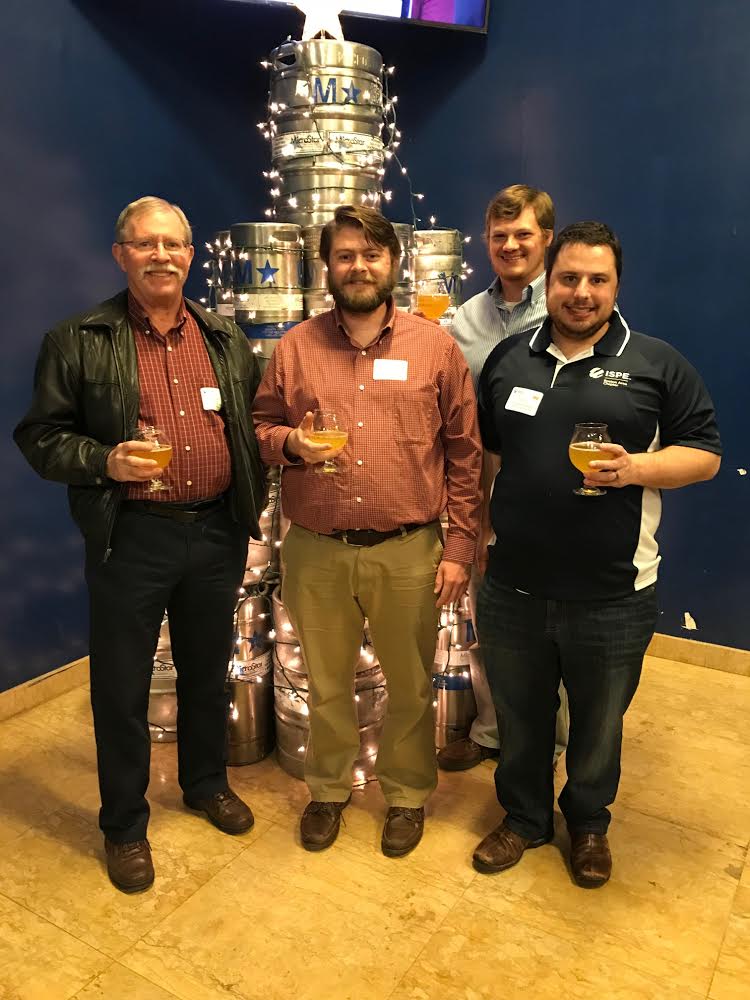 Can't forget to get a picture in front of the beer-amid!