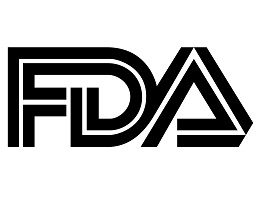 FDA Approves First Cancer Treatment Based on Tumor Biomarker
Posted by Janet Tice
On May 31, 2017
The FDA has granted accelerated approval for Merck's Keytruda for patients whose cancers have a specific genetic feature (biomarker). This is the first time the agency has approved a cancer treatment based on a common biomarker rather than the location in the body where the tumor originated.
"This is an important first for the cancer community," said Richard Pazdur, M.D., acting director of the Office of Hematology and Oncology Products in the FDA's Center for Drug Evaluation and Research and director of the FDA's Oncology Center of Excellence. "Until now, the FDA has approved cancer treatments based on where in the body the cancer started—for example, lung or breast cancers. We have now approved a drug based on a tumor's biomarker without regard to the tumor's original location."
Keytruda (pembrolizumab) is indicated for the treatment of certain adult and pediatric patients with unresectable or metastatic solid tumors that have been identified as having a biomarker referred to as microsatellite instability-high (MSI-H) or mismatch repair deficient (dMMR). MSI-H and dMMR tumors contain abnormalities that affect the proper repair of DNA inside the cell. Tumors with these biomarkers are most commonly found in colorectal, endometrial and gastrointestinal cancers, but also less commonly appear in cancers arising in the breast, prostate, bladder, thyroid gland and other places. Approximately 5 percent of patients with metastatic colorectal cancer have MSI-H or dMMR tumors.
Keytruda works by targeting the cellular pathway known as PD-1/PD-L1 (proteins found on the body's immune cells and some cancer cells). By blocking this pathway, Keytruda may help the body's immune system fight the cancer cells. The FDA previously approved Keytruda for the treatment of certain patients with metastatic melanoma, metastatic non-small cell lung cancer, recurrent or metastatic head and neck cancer, refractory classical Hodgkin lymphoma, and urothelial carcinoma. (Source: FDA Website, 23 May, 2017)
For more information, visit https://www.fda.gov/NewsEvents/Newsroom/PressAnnouncements/ucm560167.htm