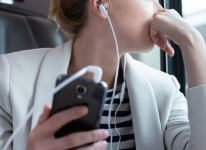 Posted by ISPE Boston
On January 29, 2019
The ISPE Boston Area Chapter is excited to announce the launch of The Future of Pharma podcast for our members. Each episode of The Future of Pharma podcast will treat you to an in-depth conversation between the host, Samir Gondalia, and the thought leaders of the pharmaceutical industry. Get a glimpse of where our industry is headed and what you can do about it. Listen to the stories behind the stories you have heard – and are going to hear in the future – related to the pharma industry.
There are three episodes now available to stream. Listen to Prof. Tom Webster and his pioneering work in the field of  nanomedicine. Find out about Dr. Monika Weber's quest to develop a quicker way to detect microorganisms. Get a glimpse of the possible future of therapeutics with Jack Campion.
You can find the podcast at Apple, Google, Spotify and Stitcher. It will soon be available on other podcast distribution networks as well.
Support the podcast by helping us make it better. Subscribe on your preferred platform, leave a review, and share with your network members who'd appreciate it.  Word of mouth is our oxygen.
If you have a guest recommendation, someone who should be famous but isn't yet, let the host or the ISPE office know via email or LinkedIn.