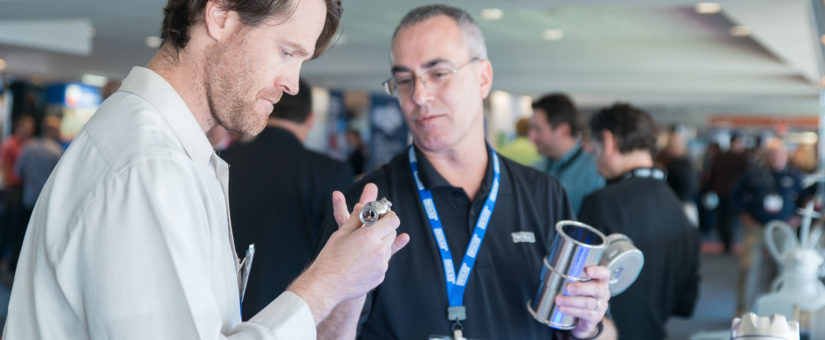 Posted by ISPE Boston
On August 22, 2019
The ISPE Boston Area Chapter will hold its 28th Annual Product Show on Wednesday, September 18 at Gillette Stadium in Foxborough, MA. With over 3,300 expected to attend, this is the largest one-day gathering of biotech and pharma professionals in New England. The Product Show is also one of the few biotech shows that is completely free for attendees and not-for-profit.
Funds raised from the Product Show underwrite a host of quality educational programs and networking events offered by the Chapter throughout the year and also support the ISPE Boston Area Chapter Scholarship Foundation, the charitable giving arm of the Boston Area Chapter which provides financial support to talented students and career professionals pursuing formal education in STEM fields in the New England and Albany/Schenectady areas. This would not be possible without the continued support of over 400+ companies exhibiting and sponsoring various aspects of the Show – click here to check out the list of our participating companies and be sure to stop by on September 18 and thank them for their support!
To ensure the Chapter's success, volunteers on the Product Show Committee work hard each year to make the Product Show a valuable and worthwhile event for each and every participant. This year's Product Show features three tracks of educational sessions, an expanded show floor with over 400 exhibitors, a new professional development landing with 40+ local hiring companies, a guest appearance by former Patriots wide receiver Troy Brown, and special events for students, young professionals, Women in Pharma®, and Veterans in Pharma.
The day will conclude with the infamous After-Party at Gillette's Optum Field Lounge where there will be the Super Bowl rings, Lombardi trophies, Pat Patriot, two photo booths, a T-shirt giveaway, and a field goal kicking contest right on the Patriots field. All features of the Product Show, including registration, parking, education and food are free all day. Visit ISPEPS.org to register today!