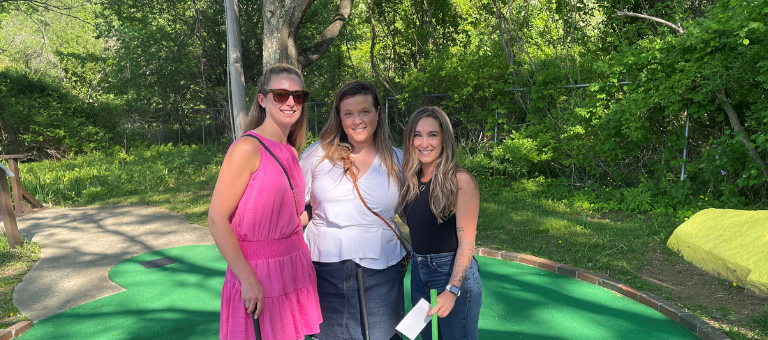 Hot Competition at Mini-Golf
Posted by Stacey Vega
On June 7, 2021
On May 26th, the ISPE Boston Area Chapter's Membership Committee hosted the 1st annual Miniature Golf Tournament in beautiful Holliston. Players brought their A game as they battled it out to be at the top of the leader board. The competition was fierce and many holes-in-one were made. Despite the blazing heat, everyone had a great time, stayed hydrated and had a lot of laughs.
After the last team completed the course, everyone caught some much-needed shade on the patio as the scores were tallied up. All in all, it was a fantastic day to reconnect with colleagues and remember what it felt like to spend time networking without a computer screen. We appreciate everyone who took part in this event – what we hope will be one of many more opportunities to feel a semblance of normalcy and the ISPE community spirit that makes time spent in-person that much more memorable.
Special thanks to Membership Committee member Soraya Kanakis for volunteering her time to help run this event. As the designated event photographer, she captured some fantastic shots of our golfers.