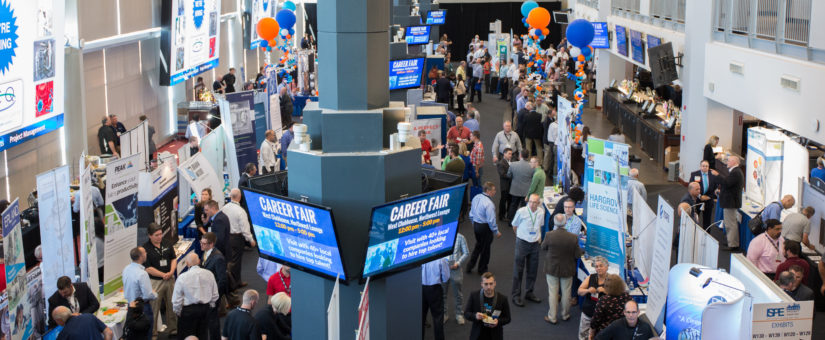 Posted by Janice Abel
On October 31, 2017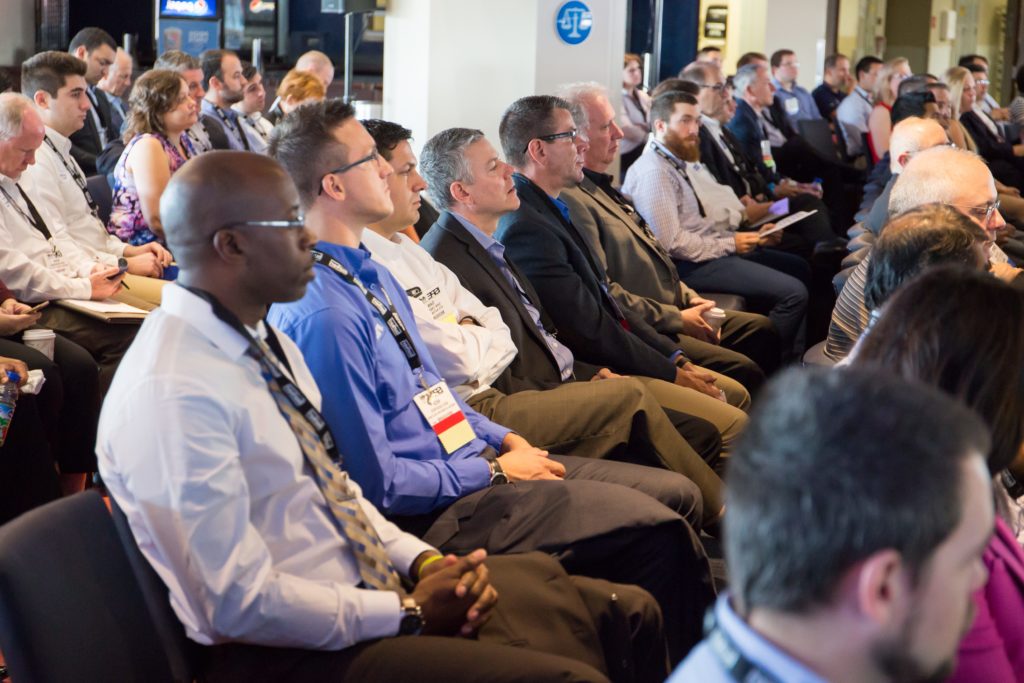 On Wednesday, October 4 the Boston Area Chapter held its annual product show at Gillette Stadium and I was fortunate to be one of 3000+ in attendance. As always, the event was a great experience for end users, suppliers, equipment manufacturers, and all those interested in learning more about pharma and biotech products, services and technologies.
The event included some excellent presentations, young professionals networking event, student development program, and over 40 biotech and pharmaceutical recruiters, in addition to more than 375 exhibits and presentations by industry experts.   It is a great venue to get insights from recognized experts on the latest technologies, evolving regulations, and the latest concerns within the industry, as well taking the "pulse" of the industry.  The event can also help practitioners learn about the latest technologies and solutions and how to implement these to solve problems.
Did I mention the terrific "after-party" that followed the Show? It provided an excellent opportunity for additional networking (as well as a chance to gather on the stadium field to try to kick a few footballs over the goal post!).
My key takeaways from the Show include:
Pharma and biotech industries are growing in the area – attracted by the wealth of area knowledge from the many universities and industry
We're seeing a lot of construction in the Boston, Cambridge, and surrounding areas for the pharma and biotech industries
Projects need to progress faster from pilots, to clinical tests, to production to reduce tech transfer requirements and costs
New personalized medicines and biosimilars will increase demand for new products.
Regulations continue to impact pharma and biotech industries heavily, with quality by design (QbD) still at the forefront.
The event featured a plethora of new sensors, flowmeters, analyzers and instruments with more sophisticated analysis capabilities
Islands of automation still exist, including many disconnected skid-mounted units. Connected plants remain the exception, rather than the rule
Pharma innovation still focuses on new products and product quality, as opposed to innovative ways to manufacture products
We're just starting to see selected batch processes being converted to continuous processes and most plants are only consolidating and integrating some upstream or downstream processes
Modern manufacturing technologies like virtual and augmented reality and analytics are just beginning to emerge in these industries
As always, this annual ISPE event provided industry professionals from across New England (and beyond) with an excellent opportunity to see and learn about some of the latest technologies, solutions, and approaches in pharma and biotech, gain new perspectives on rapidly evolving industry regulations, and network with their peers. If you're involved in the dynamic, exciting and rapidly expanding pharma or biotech industries in the Boston area, I recommend that you add this event to your calendar for Wednesday, September 26, 2018 when the Show returns to Gillette. You won't be disappointed!
For further information or to provide feedback on this article, please contact the author, Janice Abel, ARC Advisory Group, at jabel@arcweb.com.