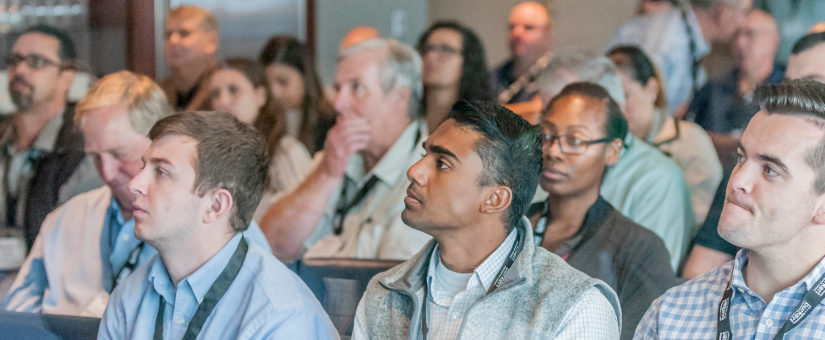 Posted by Mina Jung
On October 3, 2019
At the Product Show I had the pleasure of attending "Navigating Growing Pains for Biopharmaceutical Companies Experiencing Rapid Growth," a panel discussion moderated by Pat Gallagher, CEO of Hereva Consultants. The expert panelists were Charles Pappalardo, VP, Global Operations and Real Estate, Vertex Pharmaceuticals; Ed Dondero, Director of Real Estate & Planning, Biogen; and Jeffrey Mackay, VP, Facilities, Real Estate and Supply Chain, Foundation Medicine.
This engaging and insightful discussion started with a broad overview of the economic impact of biopharma globally, nationally and locally, as well as the drivers behind the industry's rapid growth. This led to a review of some of the challenges in navigating facilities' expansions (and contractions) through the various growth types: streamlined FDA approval, demand for commercialization, R&D innovation, venture capital, and M&A.
Much of the discussion was centered on strategies for planning around uncertainties, operational challenges during expansions, compliance risks and, finally, cultural changes. The conversation was followed by an informative case study and lessons learned session. Among the many insights were the following take-aways for navigating through uncertainties:
Design for scalability, flexibility and, most importantly, optionality.
Promote the concept of "reasonable accommodations."
Incorporate detailed contingency plans around GXP work activity.
Ensure integrated and well balanced project teams – from the get go!
Manage expectations and risks for a short, medium and long-term strategy.
For companies trying to attract talent, implement alternative workplace solutions.
Mitigate risk to core business operations in sub-optimal facilities.
Educate c-suite executives on the complexity and timeline for securing and bringing new space on line.
Provide options with pro's, con's, timelines, budget and risk.
Recognize that, in some cases, even the most well thought out plans can't satisfy changing business requirements.
Understand your organization's appetite and preconceived notions about changing the work environment.
The Product Show always offers so many opportunities to learn from the experts and this panel discussion was a perfect example. Thank you to the moderator and panelists and to the Educational Program Committee for a job well done!