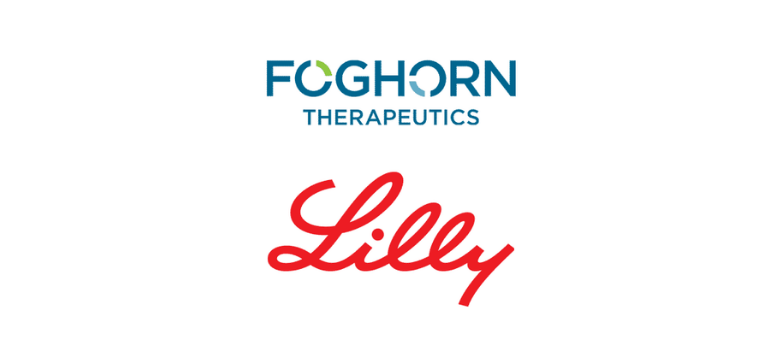 Lilly and Foghorn Announce Strategic Collaboration
Posted by ISPE Boston
On December 16, 2021
Foghorn Therapeutics and Loxo Oncology at Lilly, a research and development group of Eli Lilly, have entered into a strategic collaboration to create novel oncology medicines by applying Foghorn's proprietary Gene Traffic Control platform, a tool for understanding and modulating the chromatin regulatory system which regulates gene expression by directing the movement of molecules that turn genes on and off.
Under the terms of the agreement, Foghorn will receive upfront consideration of $300 million in cash for the collaboration agreement and an equity investment by Lilly of $80 million in Foghorn common shares at a price of $20 per share. The collaboration includes a co-development and co-commercialization agreement for Foghorn's selective BRM (brahma-related gene-1 mutations) oncology program and an additional undisclosed oncology target. The collaboration also includes three discovery programs using Foghorn's proprietary Gene Traffic Control platform.
Data suggest there are over 30 different cancers with brahma-related gene-1 (BRG1) mutations accounting for approximately 5% of all tumors with up to 10% of non-small cell lung cancer tumors, with minimal overlap with other driver mutations. The BRM-selective program is being developed to address BRG1 mutated cancers utilizing two distinct approaches including protein degradation and enzymatic inhibition.
For the BRM-selective program and the additional undisclosed target program, Foghorn will lead discovery and early research activities, while Lilly will lead development and commercialization activities with participation from Foghorn in operational activities and cost sharing. Foghorn and Lilly will share 50/50 in the U.S. economics, and Foghorn is eligible to receive royalties on ex-U.S. sales starting in the low double-digit range and escalating into the twenties based on revenue levels.
For the additional discovery programs, Foghorn will lead discovery and early research activities. Foghorn may receive up to a total of $1.3 billion in potential development and commercialization milestones. Additionally, Foghorn will have an option to participate in a percentage of the U.S. economics and is eligible to receive tiered royalties from the mid-single digit to low-double digit range on sales outside the U.S. that may be exercised after the successful completion of the dose-finding toxicity studies. (Source: Foghorn Therapeutics Website, 13 December, 2021)