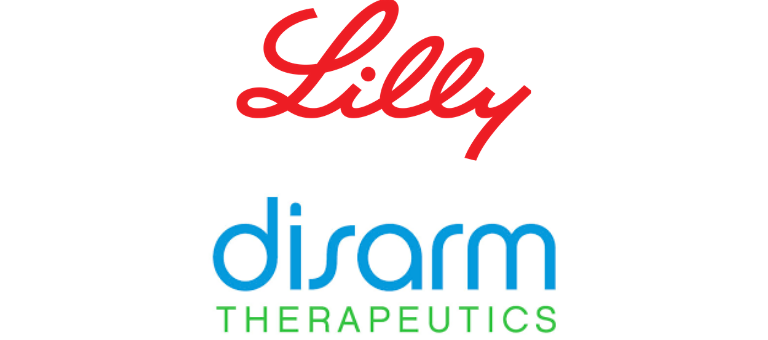 Lilly to Acquire Disarm Therapeutics for $135 Million
Posted by ISPE Boston
On October 27, 2020
Eli Lilly has announced it will acquire Cambridge-based Disarm Therapeutics, a privately-held biotech creating a new class of disease-modifying therapeutics for patients with axonal degeneration, a central driver of neurological disability and disease progression. Disarm has discovered novel, potent SARM1 inhibitors and is advancing them in preclinical development, with the goal of delivering breakthrough treatments to patients with peripheral neuropathy and other neurological diseases such as amyotrophic lateral sclerosis (ALS) and multiple sclerosis.
Axonal degeneration is a common, yet unaddressed, pathology in a broad range of neurological diseases and is known to cause severe sensory, motor, and cognitive symptoms. Disarm's scientific founders, Dr. Jeffrey Milbrandt and Dr. Aaron DiAntonio of Washington University School of Medicine in St Louis, discovered that the SARM1 protein is a central driver of axonal degeneration. Disarm's SARM1 inhibitors are designed to directly prevent the loss of axons.
Under the terms of the agreement, Lilly will acquire Disarm for an upfront payment of $135.0 million. Disarm equity holders may be eligible for up to $1.225 billion in additional future payments for potential development, regulatory and commercial milestones should Lilly successfully develop and commercialize new medicines resulting from the acquisition.
Disarm was founded by Atlas Venture, Drs. Milbrandt and DiAntonio of Washington University School of Medicine in St. Louis, and Atlas Entrepreneurs-in-Residence Dr. Rajesh Devraj and Dr. Raul Krauss. Lightstone Ventures and AbbVie Ventures co-invested with Atlas to support the foundational work at Disarm. (Eli Lilly Website, 15 October, 2020)