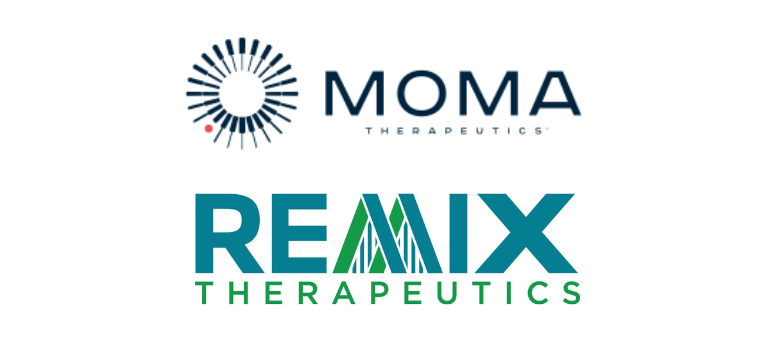 Local Biotechs Remix and MOMA Attract New Funding
Posted by ISPE Boston
On June 9, 2022
Local biotechs continue to attract funding. Boston startup MOMA Therapeutics recently completed a $150 million Series B financing. "Since our launch in 2020, MOMA has advanced our novel drug discovery platform, generated multiple high-impact oncology programs and bolstered our exceptional team. Through these achievements we are developing an explicit understanding of the dynamic conformational changes of molecular machines, a class of enzymes which have historically proven very tough to drug," said Asit Parikh, M.D., Ph.D., CEO of MOMA, adding "This Series B gives us runway to move our precision medicines toward the clinic for patients in need…"
MOMA's drug discovery platform exploits a key vulnerability inherent to all enzymes in the molecular machine class: their dependence on well-coordinated, stepwise changes in conformation. By focusing this platform on disease-causing proteins, MOMA aims to develop precision medicines for patients with significant unmet medical needs. Proceeds from the financing will be used to further develop product opportunities and advance a rich pipeline of precision oncology programs.
Cambridge-based Remix Therapeutics has raised $70 million from new and existing investors in a Series B financing round. The funds will support development of the company's REMaster technology platform and advancement of a pipeline of RNA processing targeted therapeutics. "This financing will support further development of our REMaster platform, which enables the design of molecules that can selectively degrade RNA, enhance RNA expression, induce exon skipping, or rescue genetic lesions. This technology will transform how diseases are treated," said Peter Smith, Ph.D., Co-Founder and CEO of Remix.
"Drug discovery has primarily centered on targeting proteins but many genetically validated disease mechanisms and targets remain unaddressed. Alternate approaches to building new medicines are needed, so we are thrilled to support Remix's mission to create a new set of tools to not only treat disease in new ways, but to treat diseases more effectively," said Michael Rome, PhD, Managing Director at Remix investor Foresite Capital.
Remix recently entered into a strategic collaboration with Janssen Pharmaceutica NV, a J&J company, for the discovery and development of small molecule therapeutics that modulate RNA processing using Remix's REMaster drug discovery platform. (Source: MOMA Therapeutics Website, 10 May, 2022; Remix Therapeutics Website, 17 May, 2022)