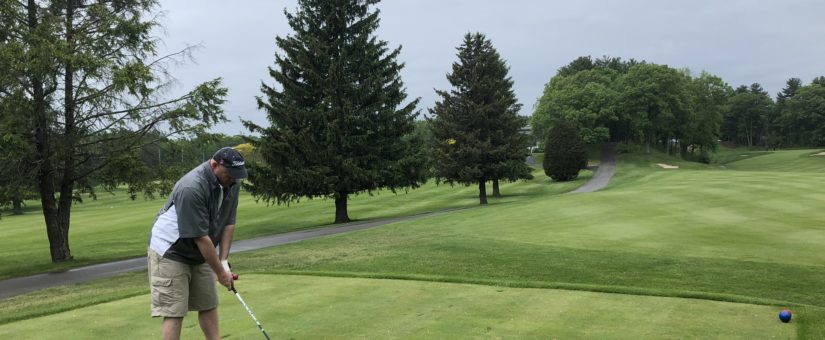 Lots of Fun at the Annual Spring Golf Outing
Posted by Dan Kenny
On June 6, 2019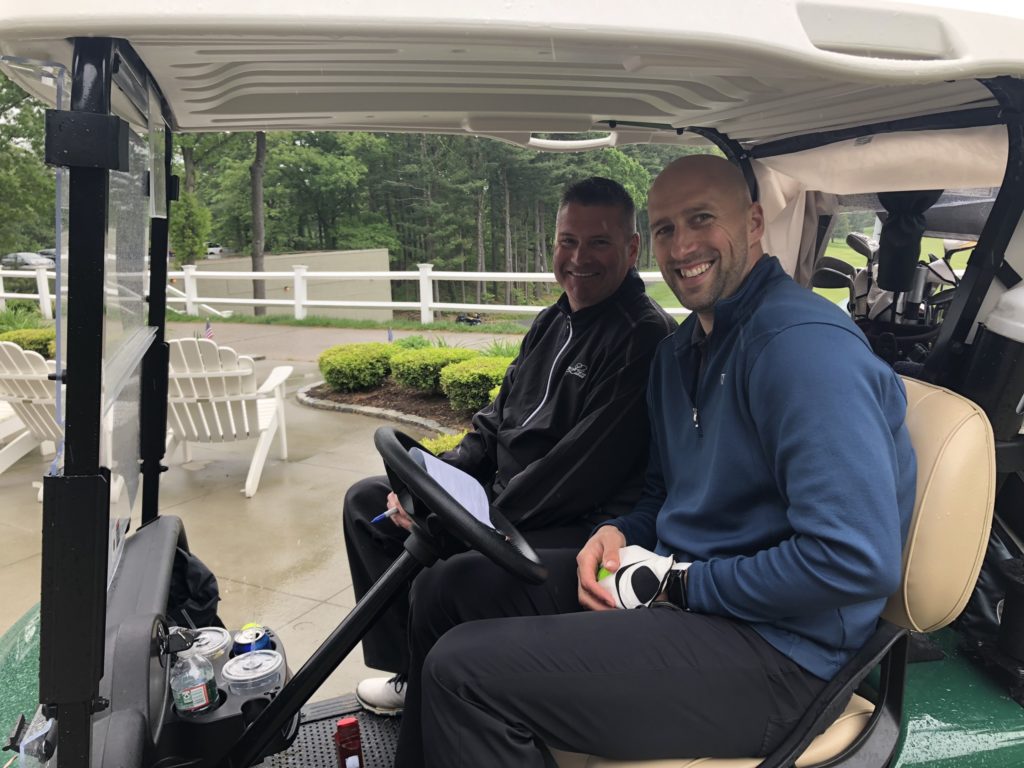 Clouds and rain couldn't ruin a good time at this year's Annual Spring Golf outing. With a new venue and our largest field to date, it was the perfect set up for a great day. Mother Nature didn't cooperate as we had hoped but couldn't dampen the fun had by all. The event was held at the 27-hole Blue Hills Country Club in Canton. Utilizing all 27 holes allowed for a whopping 160 golfers – a huge number and a great way to make sure that everyone that wanted to had a chance to play. Based on the smiles and laughter around the clubhouse afterwards, the rain and clouds didn't seem to bother anyone.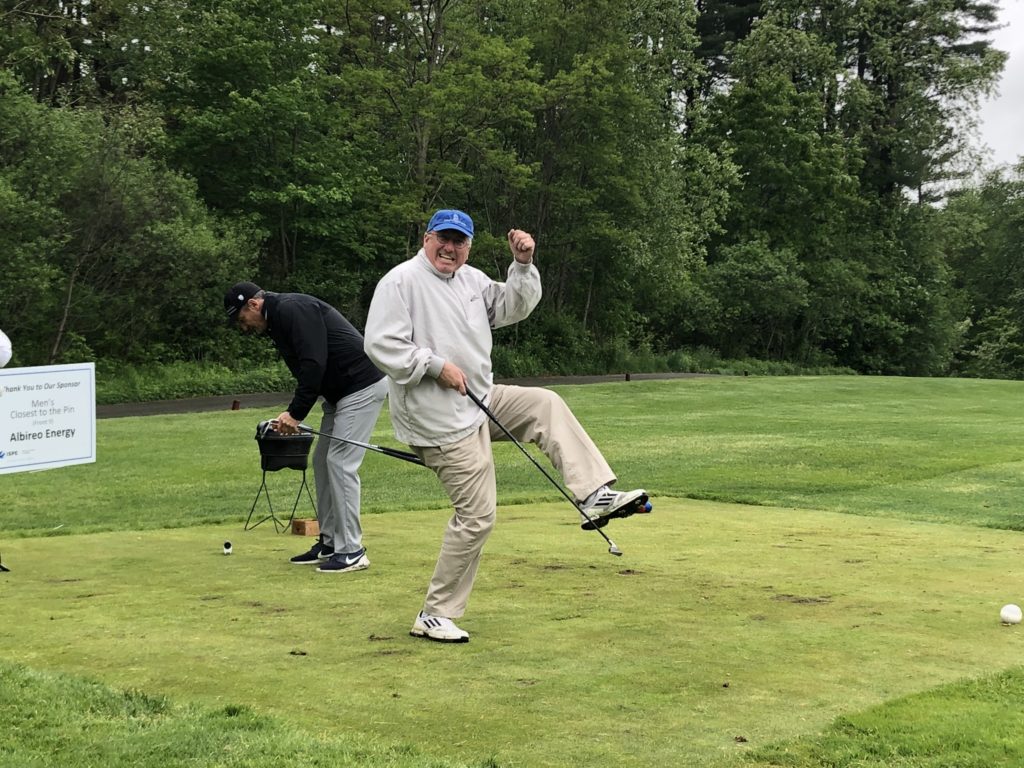 The day started off with a light drizzle for the first couple of holes but was able to keep itself at bay until a heavier rain showed up for the last couple. With the larger numbers, the competition was strong for the first, second and third place foursomes. Also, the competition was tight for the many different contest holes including longest drive, closest to the pin, straightest drive and the putting contest. Laughs and loud roars were heard all around the course and even with the rain closing out the day, fun was had by all.
1st Place (62): Roland Oreste, Joe Marella, Eric Taylor, Jack Davis (J.C. Cannistraro)
2nd Place (63): Paul Sullivan, Richard Trabucco, Joe Devlin, Scott Davis (Reflex Lighting)
3rd Place (63): Kurt Fatout, Mike Earle, Dan Turcott, TJ Dahill (Astro Pak)
Closest to Hole (7): Gary Nolan (2'4")
Closest to Hole (2): Jamie Moore (9'2")
Longest Drive (Men): Gregg Richards
Longest Drive (Women): Jess Bigelow
Straightest Drive (Men): TJ Dahill
Straightest Drive (Women): Jess Bigelow
Putting Contest: Brian DiLuiso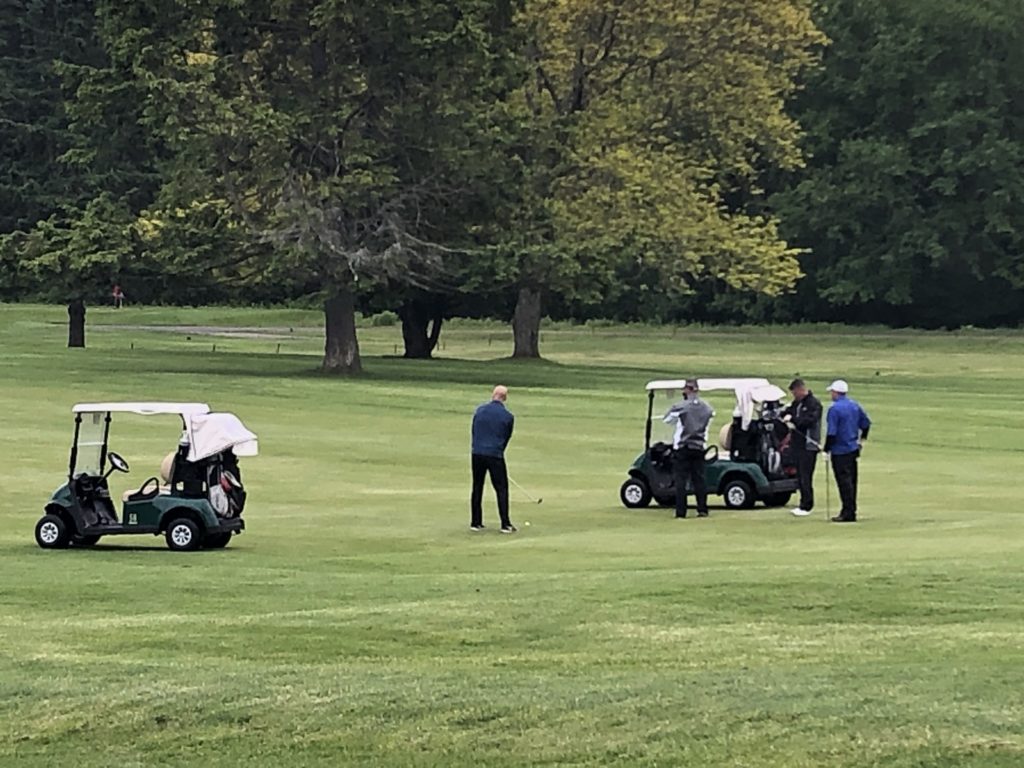 The Chapter would like to thank all of the sponsors that make these events such a success:
Albireo Energy
Astro Pak
A/Z Corporation
Azzur Group
Bowdoin Construction
ci design, inc
Commodore Builders
Cotter Brothers Corporation
DPR Construction
DPS Group
George T. Wilkinson Inc
Middlesex Gases + Technologies
Northeast Engineering
RoviSys
Sentinel Process Systems
Sentrol
SPS CleanTech
Sequence, Inc.
Wise Construction
We would also like to thank the team at CAMI that works so hard to make it look so easy and Blue Hills Country Club and their staff for making us feel so welcome and having the course in such great shape.
We look forward to seeing everyone at the Summer Social at the Social Register in Boston on June 18 as well as the Summer Golf Outing at Kernwood GC in Salem on August 19.