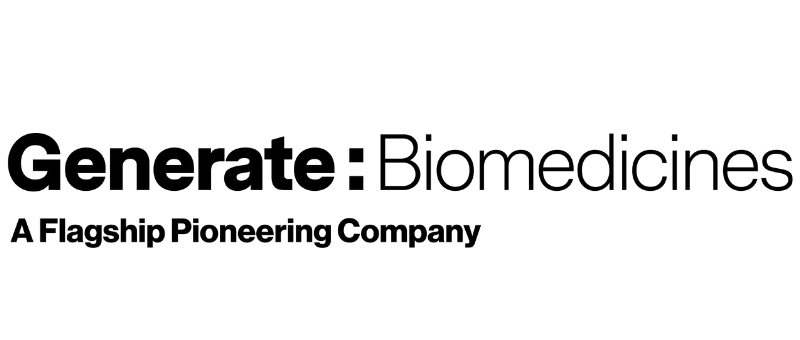 Machine Learning Platform Attracts $370M for Generate Biomedicines
Posted by ISPE Boston
On November 18, 2021
Cambridge-based Generate Biomedicines has raised $370 Million in a Series B financing to advance the development of its machine learning-powered drug generation platform. The Generate platform can rapidly generate antibodies, peptides, enzymes, cell and gene therapies to meet any therapeutic need. This approach enables Generate to create previously impossible therapeutics and to do so with unprecedented speed and scale. The financing round included the company's founder, Flagship Pioneering, along with several institutional co-investors. Generate Biomedicines was founded by Flagship Pioneering after two years of foundational research in its Labs unit and launched in 2020.
This financing will enable Generate Biomedicines to advance and evolve the platform as well as rapidly scale the organization with top-tier scientific and computational talent. Today the company has approximately 80 employees with plans to scale to roughly 500 over the next two years. In addition, Generate is building two state-of-the-art facilities that will significantly expand the company's computational biology, machine learning, data generation, and wet lab capabilities.
According to the company's website, by training Generate Biomedicine's technology platform on the entire compendium of protein structures and sequences found in nature—supplemented with proprietary experimental data—the company can learn the generalizable rules by which a linear amino acid sequence encodes protein structure and function. The company's machine learning algorithms analyze hundreds of millions of known proteins, looking for statistical patterns linking amino acid sequence, structure, and function. The platform has uncovered generalizable principles of protein complexes, allowing the prediction of novel binders for desired targets and it can recode protein sequences while retaining structure and function and evading immune activation.
The platform is also capable of generating antibodies that bind specific epitopes on desired targets, allowing in silico generation of potent antibodies on demand. It can also overcome challenging aspects of antibody discovery, generating functional and agonistic antibodies and also antibodies to integral membrane proteins, multiprotein complexes, and other traditionally hard-to-hit targets. (Source: Generate Biomedicines Website, 18 November, 2021)