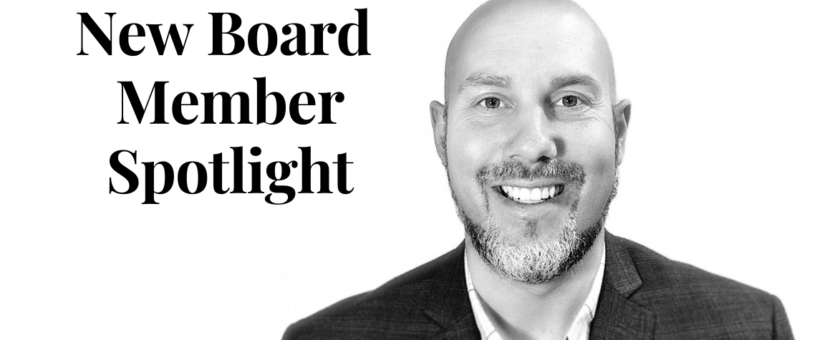 Posted by ISPE Boston
On August 7, 2020
Jesse's Product Show leadership has earned him accolades as a standout among the Chapter's many volunteers. Joining the Chapter's Board of Directors will allow him to apply his energy and creative thinking in new ways.  In addition to welcoming him to the Board, we asked Jesse to answer a few questions about himself and his background with ISPE
How has your time as an ISPE member benefitted you?
ISPE has been a great resource since I joined in 2012. Most obviously in how I've been able to connect with other professionals in the industry around the world and with the resources available to better understand the many technical and management concerns of a pharmaceutical plant.
What led you to become an ISPE Board Member?
To be honest, I never thought I'd be on the board. I've spent the last number of years volunteering and participating where I could and trying to be present and helpful. I think ISPE is an important organization that has a strong history of supporting the engineering community and has the potential to do even more. I want to be a part of finding new ways to support our people in the coming years.
What are you most looking forward to in your new role as Board Member?
Maybe a bit redundant on the last question, but I am looking forward to taking part in helping develop and drive ways to better support the engineering community in the New England region through education and connection. I've been doing the Product Show for a number of years now, so I'm looking forward to a new role in the organization too.
What was your favorite ISPE event you have been involved with?
Well, could I say anything other than the Product Show? I joined the Product Show Committee immediately after coming to my first show in 2012. It is an event like no other. It has been sad to make the decision to cancel for 2020, but I am confident that the committee can find a way to make 2021 another roaring success.
What do you like to do when you are not working?
That is a list…if you know me, you know I have a lot of kids. Five to be exact, from 4 years old to 16. My life outside of work is focused primarily on my family and my church. So much is intertwined. The thing I do most with both together is play/sing music, so that is maybe something unique. I doubt you'll hear me singing an ISPE song like we had at the Product Show a couple years ago though!
 Connect with Jesse on LinkedIn!