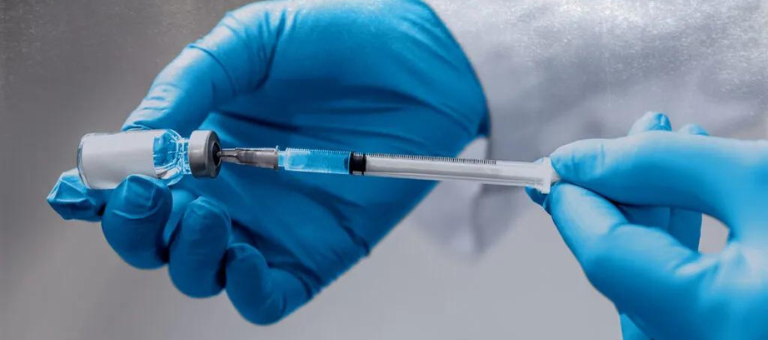 Merck and Moderna Pursue Cancer Vaccine
Posted by ISPE Boston
On November 10, 2022
Moderna and Merck have announced plans to jointly develop and commercialize a personalized cancer vaccine pursuant to the terms of its existing Collaboration and License Agreement. The vaccine, based on mRNA technology, is currently being evaluated for patients with high-risk melanoma in a Phase 2 clinical trial being conducted by Moderna.
"We have been collaborating with Merck on PCVs [personalized cancer vaccines] since 2016, and together we have made significant progress in advancing mRNA-4157 as an investigational personalized cancer treatment used in combination with Keytruda," said Stephen Hoge, M.D., President of Moderna. "With data expected this quarter on PCV, we continue to be excited about the future and the impact mRNA can have as a new treatment paradigm in the management of cancer. Continuing our strategic alliance with Merck is an important milestone as we continue to grow our mRNA platform with promising clinical programs in multiple therapeutic areas."
Under the agreement, originally established in 2016 and amended in 2018, Merck will pay Moderna $250 million to exercise its option for personalized cancer vaccines including mRNA-4157/V940 and will collaborate on development and commercialization. Merck and Moderna will share costs and any profits equally under this worldwide collaboration.
Since its inception over 10 years ago, Moderna has transformed from a research-stage company advancing programs in the field of mRNA to an enterprise with a diverse clinical portfolio of vaccines and therapeutics across seven modalities, a broad intellectual property portfolio in areas including mRNA and lipid nanoparticle formulation, and an integrated manufacturing plant that allows for rapid clinical and commercial production at scale. Moderna maintains alliances with a broad range of domestic and overseas government and commercial collaborators, which has allowed for the pursuit of both groundbreaking science and rapid scaling of manufacturing. Most recently, Moderna's capabilities have come together to allow the authorized use and approval of one of the earliest and most effective vaccines against COVID-19.
Moderna's mRNA platform builds on continuous advances in basic and applied mRNA science, delivery technology and manufacturing, and has allowed the development of therapeutics and vaccines for infectious diseases, immuno-oncology, rare diseases, cardiovascular diseases and auto-immune diseases. (Source: Moderna Website, 12 October, 2022)