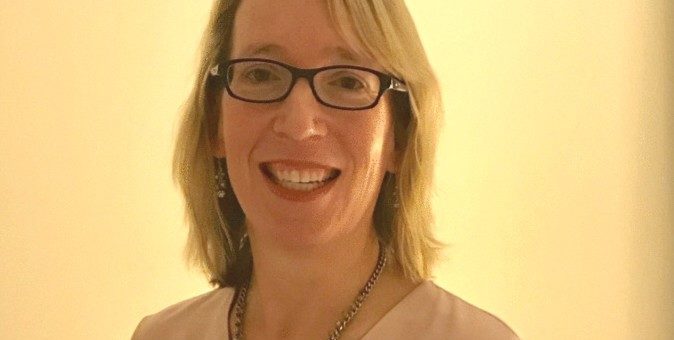 Posted by ISPE Boston
On August 29, 2019
1.What do you currently do?
My current role is Director of Technical Services at Alexion.
2.How long have you been in the industry?
I have been in the Pharma/Biotech industry for 19 years.
3. How has your time as an ISPE member benefitted you?
I became more involved in ISPE through co-founding and co-chairing the Women in Pharma Subcommittee for the Boston Area Chapter (along with my fabulous co-chair, Kathy Marini).  One of the reasons I am personally passionate about supporting female technical leaders is that my children are getting older and starting to think about potential careers (my daughter is now 14 and son is now 10) and I would like for them to see positive female leader role models.  I know from my own career that there are not as many visible female technical leaders and I thought I could help "be the change" and work to be more active and visible in support of other female leaders.
For everything I have put into my involvement with ISPE and Women in Pharma I feel that I have received even more in return in terms of meeting great people and learning from others.
4. What led you to become an ISPE Board Member?
I am honored to be a Boston Area Chapter ISPE Board Member.  Working on the board will allow me to further one of my personal objectives of supporting female technical leaders as well as supporting the chapter as a whole in all aspects.  The Boston Area Chapter offers so much to its members and I am happy to be able to be an advocate for people to become even more engaged and involved.
5. What are you most looking forward to in your new role as Board Member?
I am looking forward to meeting more Chapter members and attending and supporting more Chapter events.  As I mentioned above, I have found the more you get involved the more rewarding it is to be a part of ISPE.
6. What was your favorite ISPE event you have been involved with?
That is a tough question, though if I had to pick one I would say the "Balance for Better in Biopharmaceutical Manufacturing" breakfast event we hosted during the Boston Biopharmaceutical Manufacturing conference in June 2019.  There were four awesome panelists that shared really great actionable advice and the audience engagement during the break-out discussions and report out was fantastic.  It was an event filled with positive energy.
7. What do you like to do when you are not working?
I like to spend time with my family and enjoy traveling.  My husband and I also met while attending Virginia Tech so this time of year we love to watch college football, "Go Hokies!"
8. What is one thing that people would be surprised to know about you?
I have been working most of my career in technical services/technical operations leadership in biotech manufacturing so people are sometimes surprised when they learn about my educational background (a BS in civil engineering and an MS in environmental engineering).
I have found that a strong engineering/technical foundation gives you problem solving skills that can be applied in many ways throughout a career.  So keep your mind open about potential new opportunities and career adventures that may come your way.
Connect with Katie on LinkedIn!