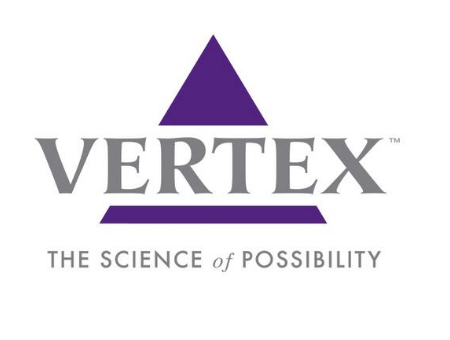 Posted by ISPE Boston
On November 30, 2018
Vertex Pharmaceuticals has announced that treatment with the triple combination of the next-generation corrector VX-659, tezacaftor and ivacaftor resulted in statistically significant improvements in lung function in two Phase 3 studies in people with cystic fibrosis (CF).
Vertex also today announced that enrollment is complete for the two Phase 3 studies of the triple combination of the next-generation corrector VX-445, tezacaftor and ivacaftor. Vertex remains on track to report topline data from both Phase 3 studies of the VX-445 triple combination regimen in the first quarter of 2019.
The data expected in the first quarter of 2019 for VX-445 and the data reported today for VX-659 will enable Vertex to choose the best regimen to submit for potential regulatory approvals globally and will provide the basis for potential submission of an NDA for a triple combination regimen to the FDA no later than mid-2019. Data from these studies of VX-659 and VX-445 will also be used for regulatory submissions outside of the U.S. planned for late 2019.
CF is a rare, life-shortening genetic disease affecting approximately 75,000 people in North America, Europe and Australia. CF is caused by a defective or missing CFTR protein resulting from mutations in the CFTR gene. Children must inherit two defective CFTR genes — one from each parent — to have CF. There are approximately 2,000 known mutations in the CFTR gene. Some of these mutations, which can be determined by a genetic test, or genotyping test, lead to CF by creating non-working or too few CFTR proteins at the cell surface. The defective function or absence of CFTR protein results in poor flow of salt and water into and out of the cells in a number of organs. In the lungs, this leads to the buildup of abnormally thick, sticky mucus that can cause chronic lung infections and progressive lung damage in many patients that eventually leads to death. The median age of death is in the mid-to-late 20s.
Founded in 1989 in Cambridge, Mass., Vertex's headquarters is now located in Boston's Innovation District. Vertex initiated its CF research program in 2000 as part of a collaboration with CFFT, the nonprofit drug discovery and development affiliate of the Cystic Fibrosis Foundation. KALYDECO® (ivacaftor), ORKAMBI® (lumacaftor/ivacaftor), SYMDEKO® (tezacaftor/ivacaftor and ivacaftor), VX-659 and VX-445 were discovered by Vertex as part of this collaboration. In addition to clinical development programs in CF, Vertex has more than a dozen ongoing research programs focused on the underlying mechanisms of other serious diseases. (Source: Vertex Website, 27 November, 2018)