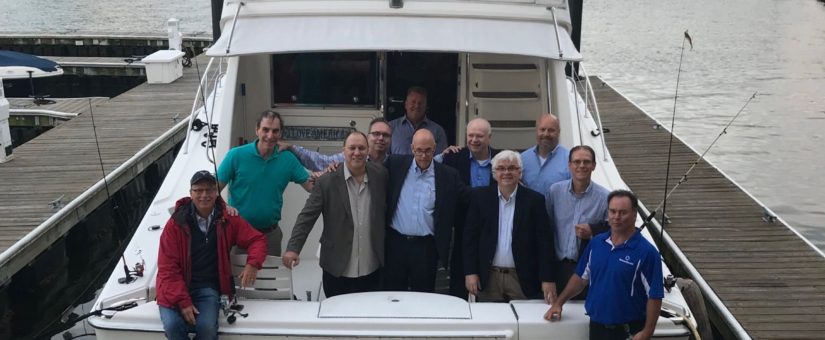 Posted by Kevin Chronley
On September 25, 2019
The ISPE Boston Area Chapter has a long and storied legacy as a Chapter of Excellence within ISPE. Many of the salty ship captains of years past gathered recently to lend support to the Chapter's objective of finding new ways to enhance the "Value Proposition" that ISPE offers Chapter members.
To facilitate this adventurous mission, our generous host Rick Pierro offered his fine vessel – "Superior Controls" – to bring our 25+ year lineage of Past Presidents together. To start, the group was debriefed on the recent Annual Strategic Planning session by the new Board of Directors captained by Chapter President Eric Felz. As an outcome of the August event, Eric and the current Board are eager and focused on making ISPE membership even more compelling by setting innovative program goals for the Chapter that will strengthen benefits and career development opportunities for members.
The primary objective of the annual Past Presidents mission this late summer evening was to gather the sage wisdom of lessons learned and gain visionary insights from Past Presidents in order to contribute to the on-going success and growth of our Chapter. The energy and enthusiasm of the lively, interactive discussion was highly productive, with the Past Presidents endorsing and advocating for the continued management of our Chapter as a lean business enterprise, with their overall message being to strongly encourage investment in innovative programming to provide our members with new and expanded opportunities for professional development. The result was a long list of ideas, tactical approaches and stratagems to be shared with Eric, the Board of Directors and appropriate committees.
This valuable get together offered the Past Presidents an opportunity to reinforce their eagerness and interest in supporting the future of the Boston Area Chapter, as they have in the past, and remaining a committed resource for the Chapter. The Past Presidents have been captains in our biopharma industry and still have ample buccaneering left to offer. We stand ready to lend a hand for our Chapter's future adventures!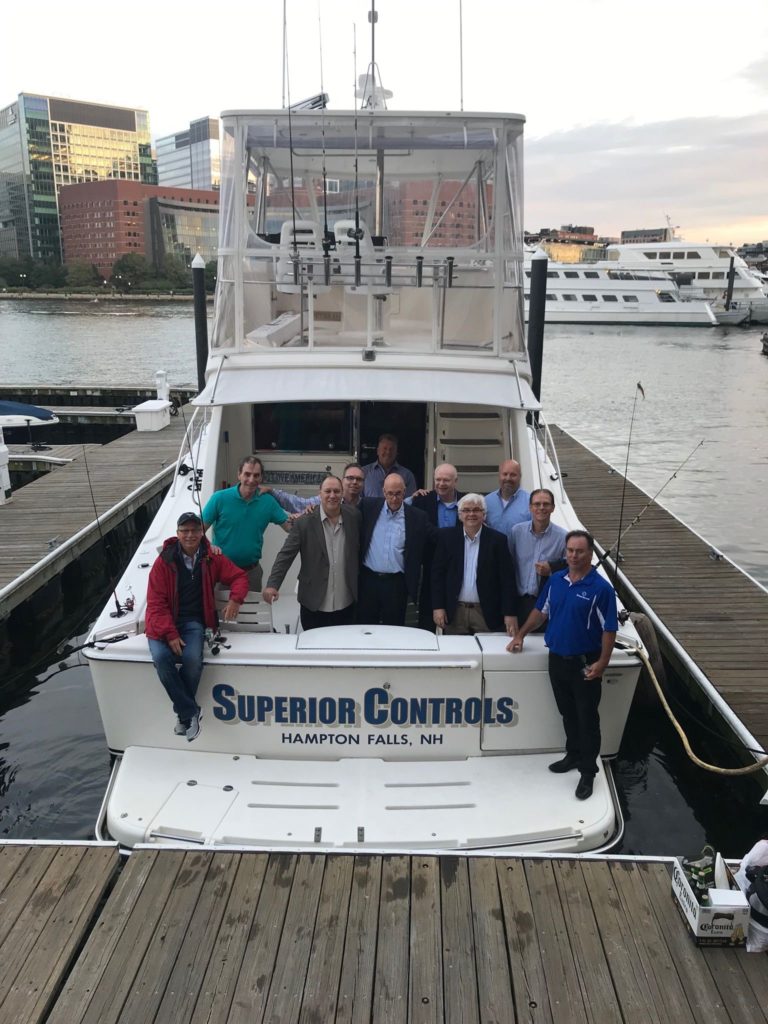 From left to right: Kevin Chronley, Jack Campion, H. Steven Kennedy, James Blackwell, Jay Zaino, Doyle Johnson, Pete Fox, Dave Novak, Chris Opolski, Joe Musiak, and Rick Pierro.