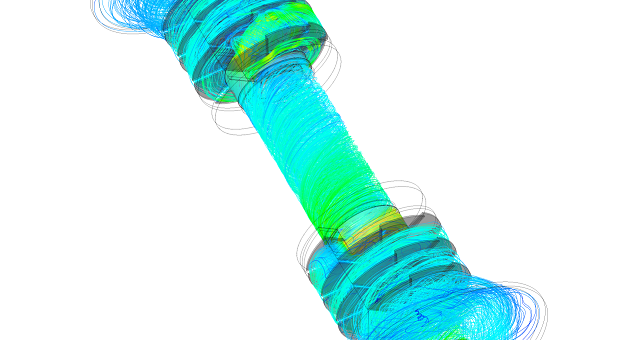 Posted by Aaron Hubbell
On February 10, 2020
The high costs of cutting-edge biopharmaceutical treatments have captured the attention of the press, politicians, and the overall public. In particular, this recent first wave of commercial cell therapy treatments has hit and even exceeded the half-million-dollars-per-treatment mark. Pricing of novel therapies is not a new concern, but with the staggering price tags of cell therapies we may be entering an age where the most effective medications are no longer affordable. A key element in reducing costs, and therefore increasing public access to treatments, is to reduce the overall cost of goods in producing these treatments.
One tool at our disposal in reducing cost of goods is Process Modeling. Electronic and physical models, simulations, artificial intelligence, and other forms of testing can help us predict what happens in the real world as we search for efficiencies and optimized production conditions. On Thursday, February 20, the Boston Area Chapter of ISPE will host two experts who will discuss in detail their experiences with process modeling, how models of various types can be used to accelerate products through the development and commercialization process, and thus reduce cost of goods.
Zheng Huang, PhD, will kick off the conversation by sharing his experiences with modeling as Sanofi's Director of Manufacturing Science Cell Culture and Bioprocess Engineering. Dr. Huang will share case studies where CFD and 3-D printed physical models helped ease tech transfer, how those models were integrated into a powerful decision-making platform, and finally how digital twin platforms can be utilized in the future. The discussion will then shift to a broader perspective on how modeling can be used to design and operate optimal facilities.
Niranjan Kulkarni, PhD, leads CRB's business process and data modeling organization and will discuss how recent increases in the computing power of AI can allow companies to streamline and optimize operations and reduce their overall cost of goods, a critical factor in bringing effective cell therapy treatments to the public. Dr. Kulkarni will provide a deep dive into how to improve facility design using computer models, describe how machine learning and neural networks can be used to estimate reliability, and finally discuss how to maintain the models as processes mature.
Clearly numerous factors drive the increasing costs of groundbreaking treatments, but attendees will leave this session with some new tools in their virtual toolboxes to help reduce the costs of future treatments as they come to the market. Attendance at this special educational session is limited to 30, so be sure to reserve your spot.