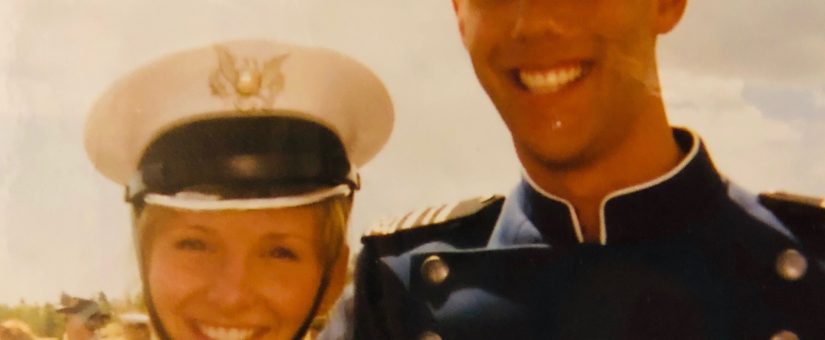 Posted by Jesse McLaughlin
On August 16, 2019
When you are in the military, you don't know anything except the military. It is pretty much your whole world. I mean, come on, they give you the clothes to wear, the housing to live in, the gym to work out in, the grocery store to buy food at…see what I mean? And not only that, many times you are doing jobs that aren't the kinds of things you see in the economy. At the very least, because of the mission we support, it is not always easy to see the connection to the rest of the world and economy.
I remember bringing my separation papers around to be signed when I was getting out of the Air Force. Without exception, everyone I went to expressed fear with getting out themselves. It is just too big a change.
When I finally made it back to New England, it was obvious to me that the Biopharm industry was the industry to be in.
Since 2012 I've been fortunate to work in various capacities with ISPE and meet a number of veterans working in the industry. Veterans serve at all levels within the Biopharm space in New England. Everyone has come from different backgrounds, different services, different education, and different jobs. What they share is a common background of overcoming extreme obstacles and serving a bigger purpose.
We're excited to be introducing a new group to ISPE this year: Veterans in Pharma. Our mission is three fold: Connect veterans with other veterans for networking and mentoring purposes, educate the life sciences community on the many benefits of hiring military veterans, and to recruit veterans directly into our organizations here in New England.
The largest event of its kind, the ISPE Boston Area Chapter's Product Show at Gillette Stadium, will be hosting the first Veterans in Pharma get together. We will have a brief presentation, a short time to discuss the future of this group and a period of networking.
Who should be there? Glad you asked. First, we really hope the veterans already in ISPE will show up in full force. It really would be great to meet others that we don't already know. Maybe sing some fight songs…no, let's not do that. Additionally, we'd love to see others. Maybe you have experience working with veterans, or you are a hiring manager looking for talent, or maybe you just want to meet some people with unique backgrounds and great stories from their days in uniform…come join us from 4-5 pm on Wednesday, September 18 in Suite 70 on the Red Level of Gillette Stadium.
Can't wait to see you there!