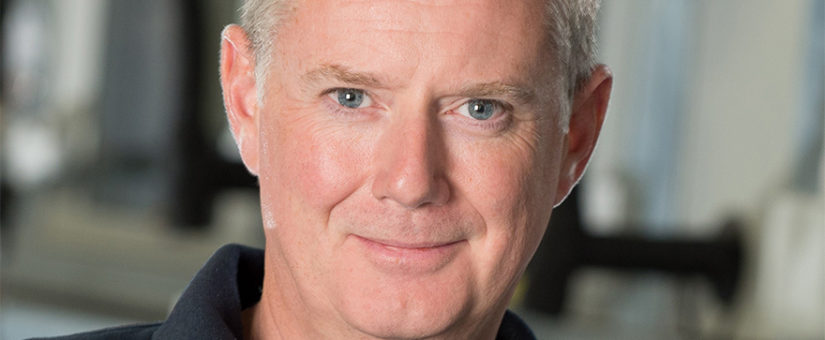 Posted by ISPE Boston
On September 17, 2019
When building a pharmaceutical facility there are a lot of things to consider. The facility layout must satisfy the process flow, logistics and cGMP classification, as well as the safety requirements of the personnel using the facility. When considering the practicalities of the design, one of the aspects often overlooked until the final stages of the design process is sustainability.
At the Product Show, join speaker Keith Beattie from 1:30 to 2:30 PM for a presentation discussing best practices and innovation to reduce energy costs and maintain or improve safety and quality compliance. Keith is a member of ISPE's global HVAC Sustainability Steering Group with over 18 years' experience in the pharmaceutical industry.
Sustainability is a key topic for all global businesses but especially for those in the pharmaceutical sector. Pharmaceutical companies are a major consumer of energy. The heating, ventilation, and air conditioning (HVAC) systems – which are vital to the production process – account for between 50-80% of site energy used in the pharmaceutical, life-science and high-tech sectors.
The controls within the HVAC system are critical to maintain correct environmental conditions (temperature, humidity, differential pressures etc.) and prevent cross-contamination to ensure the product is manufactured in line with company standards. In addition, the pharmaceutical or biopharmaceutical sectors are highly regulated by various agencies and bodies, with legal power of enforcement. A key aspect of pharmaceutical manufacturing is the adherence to rules of Good Manufacturing Practice (GMP). It is the responsibility of individual manufacturers to determine what processes/procedures they employ to meet the quality standards expected and to prove that they are effective at delivering the required results. It can be the case that, when a process is not well enough understood by the manufacturer, they err on the side of caution and are very conservative on the internal specifications they employ.
Thus it is not surprising that HVAC and utilities are frequently over-designed with resultant high running costs and carbon intensive facilities. These facilities, generally, well exceed the levels required for compliance with international standards. As a result, facilities operate in excess of the levels required for compliance at an ever-increasing cost due to energy price rises and are contributing to the carbon emissions of the organisation.
Through EECO2's experience providing a range of services including efficiency workshops, survey and design for existing facilities, we see even relatively new facilities operating well below optimal levels. This highlights many of the consistent issues with the standard construction process:
Siloed design teams, leading to missed opportunities for integrated design
Lack of clear efficiency and sustainability targets maintained throughout the design construction process
Operators and facilities managers need continuous input and engagement with design teams to ensure solution is practicable and understood
Utility central plant sizing is often worst-case design approach, without enough consideration of real-world operating loads & performance
Construction programme and handover – commissioning and tuning of building is not given sufficient time to ensure operating requirements are met in an optimal way
Sustainability reviews often take place when designs are already nearly finalised, leaving little scope for influence. This results in the new buildings often becoming adjusted copies of past projects, without accounting for lessons learned or past mistakes. The new builds often incorporate only incremental changes, for example slightly more efficient fans, rather than exploring bigger issues, like over-design.
It is often the case that new buildings/facilities are less efficient than older facilities. This is counterintuitive, as modern technology and knowledge of sustainability is much better today. But the reality is that the older facilities have had the advantage of time for commissioning/recommissioning and tuning to optimise. They are generally simpler, easier to understand and maintain, and have been continuously improved by the users.
By contrast, new facilities are rushed into operation with little time for commissioning, tuning and optimising energy performance. There are always competing priorities of cost, time and quality. Sustainability is not given enough priority at the beginning and throughout projects and the compromises made because of this result in a sub-optimal facility.
To move forward, it will take a strong client, a clear brief and an integrated project team to make sure that energy efficient aspirations become reality.