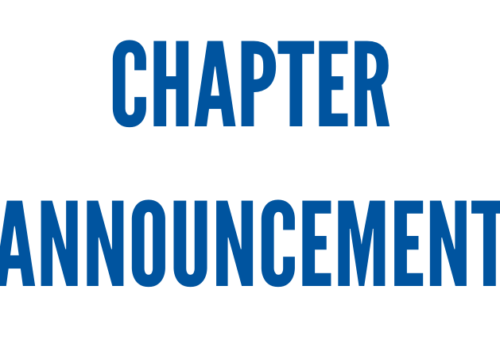 Provide Your Feedback Here on a New Type of Chapter Program
Posted by Howard Sneider
On January 7, 2021
Though the advent of vaccines will eventually allow a return to normalcy, we still need to use protective safety measures for the foreseeable future. The associated restrictions have forced the world to adapt and learn how to do things in new ways. This includes the Boston Area Chapter and the types of programs it offers. On behalf of the Chapter leadership, I would like to share with you a new type of program we are proposing for 2021. Your feedback in the comments section at the end of this post will help us tailor these programs to better suit members' needs.
The educational and social activities that have been the mainstay of the organization have had to carry on virtually beginning in early 2020. While these events still provide social interaction and educational content, they are, at their core, an entirely new type of programming. On the plus side, virtual events are able to reach wider audiences since participation no longer requires travel to the event location. However, one of my favorite parts of attending ISPE events – meeting with and talking to the other event participants – is missing. Although many video conference and virtual event hosting solutions have chat rooms or breakout rooms which provide a way for multiple conversations to occur simultaneously at a single event, I find these a poor substitute for the conversation at an in-person event. Like a hot dog made from tofu, the experience never provides the satisfaction I expect.
The Chapter leadership has deliberated ways to improve the personal interactions at virtual events and has developed a new type of program produced by the Chapter. The format of this program is similar to a call-in radio show: a hosted audio program with participants who call in and ask questions or provide editorial content to the host and the other participants.  While the call-in radio format is nothing new, this type of event will offer our members a new way to interact with their peers. It will be less formal than a typical educational program and will not include a formal presentation.
Two series of programs of potential interest to Chapter members have been identified. The first is focused on problem-solving and will explore issues ranging from what skills would have been valuable if they were learned earlier, the hardest problem ever solved, time-saving tools, and maybe even a group problem-solving session. The second is focused on the ISPE Good Practice Guides. Each program will host a specific guide's subject matter experts for an open discussion about the document. Topics may include specific questions about the material but may also dive into a SME's career path, the process of creating the guide – including concessions that may have been made along the way – and what the next revision may hold.
The Chapter is looking to implement these new programs in the first quarter of 2021. Please let us know what you think of this proposal in the comment section below. Your feedback will help us tailor these programs to better suit your needs. Thank you!