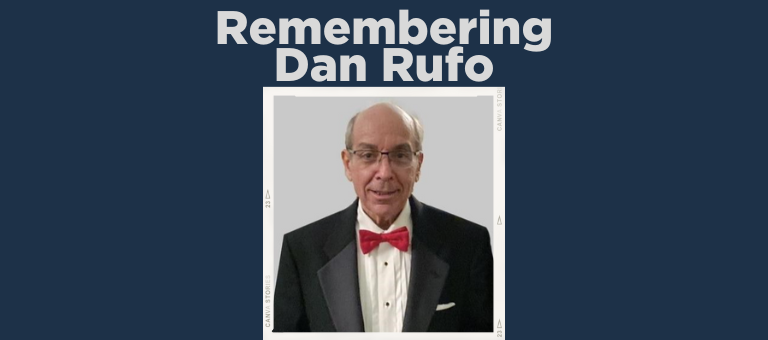 Remembering a special friend and ISPE Boston Chapter member, Dan Rufo
Posted by ISPE Boston
On October 25, 2022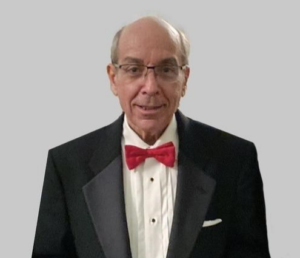 On October 7, 2022, our dear friend and long-time ISPE Boston member, Daniel J. Rufo, Jr. sadly passed away. We reached out to a few of our Chapter members who worked closely with Dan over the years to write short remembrances in celebration of Dan's life, legacy, and impact on their lives, the Boston Chapter of ISPE and the biopharma industry overall. We have enclosed their thoughts below:
A sad loss for ISPE and the local biopharma industry. Dan Rufo was a man of integrity and honesty. He was also great to work with. I had the pleasure to do so on many projects over the course of 25 years. We tend to hold close the memories of those we've learned from. Like many, I learned much from Dan, such as know your priorities, keep things in perspective, and do all tasks with excellence… every time. If he was critical, it was specific and helpful. He also cared – something you felt. I will miss his intellect, his dry humor, and the warmth of his company. ~Jack Campion
Dan's professional excellence was quickly obvious to anyone who had the opportunity to work with him, but the two things that I admired most about him were both on a more personal level. He would always fight for what was right and would not hesitate to rise to the defense of those whom he believed were being either ignored or bullied on issues. More importantly, what I enjoyed most about Dan's friendship was that no matter the topic we were discussing, somehow the conversation would always turn toward family updates on both sides as that was what he clearly prioritized in life. ~Rick Kotosky
Dan was an integral part of the ISPE community and the Product Show committee. I will miss his presence, insights into past years, and quick wit that not only helped us with our planning strategies, but also kept us grounded. Dan was one of the first people I met when I first joined the PS committee. We quickly bonded over the fact that we both went to Northeastern, and since I didn't know many people in the Chapter at the time, I knew I could always count on seeing at least one friendly face in the crowd at the PS committee meetings. I remember how much I appreciated his kindness, and I can only hope I can do the same for someone else. ~Laura Berberian
I will very much miss Dan's steady approach and calm demeanor in life.  I always admired his ability to listen intently to all sides and then to offer thoughtful guidance.  Many times, Dan was the "adult in the room" helping to guide the conversation to where it needed to go.  Dan absolutely loved to ski and I fondly remember him telling me of his annual trips to the Rockies for a week of skiing.  Personally, I don't know how he did it because I'd be exhausted after a single day! ~Brian Hagopian
I met Dan through work more than 15 years ago when he offered a tour of a facility he consulted on. I was the only one to accept and spent hours with Dan that day. Dan was always willing to learn something new and help someone else learn something new too. Knowledge was something to be shared. Mostly, to make sure things were done right. That day, we also learned about each other's passion for skiing and we became friends. Dan always remained a wealth of information for me and I was finally lucky enough to get to work with him for a short time. We also did not get to ski together much but it felt like we did because every conversation would start off with technical questions or what projects we were working on but we were always waiting to talk about snow and where the next trip was going to be…where he would like to go because he had not been there before. We also spoke of the ISPE product show, which Dan was greatly committed to, which is how I ended up on the committee. I will miss his friendship, his inquiring mind, and his envisioning of the future whether it be for work, committees, his projects or play. ~Josie Corcoran
Obituary: https://www.legacy.com/us/obituaries/bostonglobe/name/daniel-rufo-obituary?id=36750331
In lieu of flowers, donations in memory of Dan may be made to the BIDMC Advanced Endoscopy Research Fellowship Office, of Philanthropy, 330 Brookline Ave., Boston, MA 02215, or email philanthropy@bilh.org.