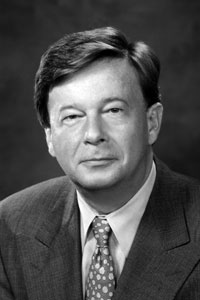 Remembering Biotech Industry Pioneer Henri Termeer
Posted by Janet Tice
On June 1, 2017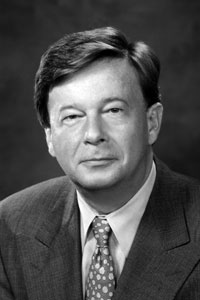 Henri Termeer, one of the founding fathers of the biotech industry, died recently after collapsing in his Marblehead home. He led Genzyme from 1983 to 2011, the year Sanofi bought the company for more than $20 billion, and is credited with pioneering the much-imitated business model that would generate hundreds of medicines targeting rare diseases.
"He was the dean of the biotech community," said Dr. David Meeker, president of Sanofi Genzyme, as reported by The Boston Globe. Meeker is one of the scores of industry executives and entrepreneurs who consider the former Genzyme chief executive their mentor. "His vision was to cure rare diseases, and he always had time to meet with the people dependent on our treatments," Meeker said. "He had the ability to forge such an intense relationship with everyone he met, and he made everyone in the industry feel like he cared about them as an individual."
In the words of Richard Schoenfeld, ISPE Boston Area Chapter founder and former Genzyme senior VP who knew Termeer for almost 30 years:
"Henri always found time to speak with employees privately.  If you were giving a presentation, his attention was intensely focused on you; he picked up on issues quickly and asked very good questions.  He was a problem solver and a risk taker.  I was responsible for the Allston Landing plant design and construction and he would periodically visit during the construction phase and ask if the plant would work as promised.  Of course the team and I assured him it would.
Along the way, we had a serious budget overrun and several of us were called into a meeting with two board members.  Henri's opening comment was "This is the worst day of my life!"  However, after the plant was finished and producing product, he gushed about the productivity and the new supply of drug available that would be sufficient for all of the Gaucher patients.
Many of us were privileged to work for Henri.  He was a visionary and the driving force behind Genzyme's success, interested in developing his staff, generous with his time, philanthropic, genuine and an outstanding leader and motivator.  We have lost someone who has made a significant contribution to our society."
To read the full obituary in The Boston Globe, visit https://www.bostonglobe.com/metro/2017/05/13/henri-termeer-key-biotech-leader-who-built-genzyme-into-industry-giant-dies/HUbclNVfURdx1ARCH2OK1M/story.html