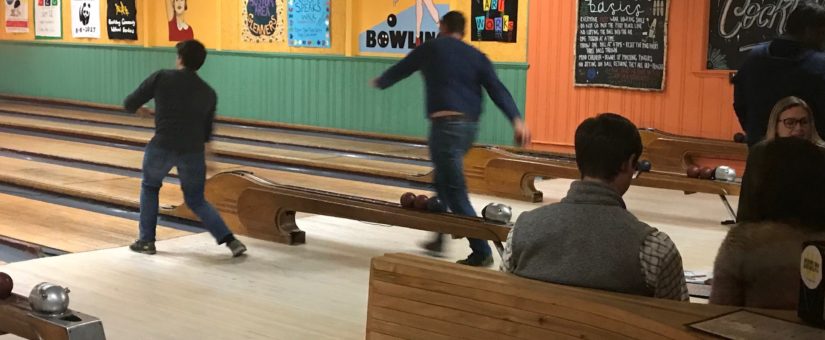 Rivalries Created…Heroes Crowned…Hearts Broken…
Posted by Michael Degirolamo
On April 23, 2019
The Chapter's Young Professionals held a bowling and networking event on April 4th when over 25 biotech and pharma professionals of all ages and backgrounds gathered at The Flatbread Company in Somerville to socialize, eat some amazing pizza and bowl their hearts out!
The event began with networking over a few drinks and wood-fired pizza where everyone socialized and networked with friends both old and new. Then after a couple of hours, the bowling began. Attendees broke off into teams of four for a little friendly competition across six lanes of bowling. Rivalries were created, heroes were crowned and hearts were broken when the last ball was rolled and the last pin had fallen. While there was no official champion crowned during the night's events, those who beat their opponents know how they did.
We hope you will join us at our event in May and our Annual Red Sox Game this July. Please check the events calendar on the Chapter website for dates and details.