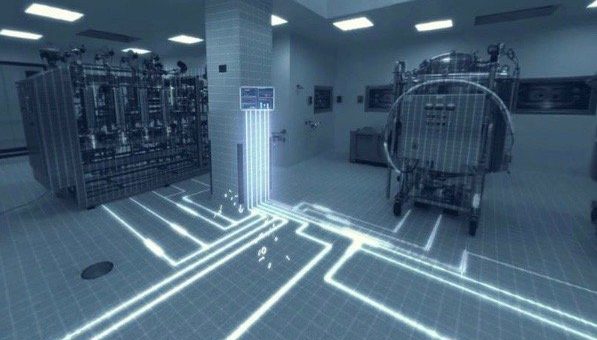 Posted by Eric Palmer
On May 16, 2018
Sanofi is investing more than $300 million in its Framingham, Massachusetts, plant as it continues a global manufacturing transformation that at some plants leans heavily on robots and digital processes. But more robots translates into fewer people and so the company will cut nearly 100 jobs at the site even as it expands capacity.
Sanofi spokeswoman Ashleigh Koss confirmed today that 95 employees will be let go even as the facility adds capacity, a byproduct of the manufacturing streamlining.
"This transformation at our Framingham sites will streamline our operations, and we are adjusting staffing levels at the site accordingly," a company statement said. "Employees who are affected will receive severance benefits and outplacement assistance."
The cuts in Framingham come weeks after the French drugmaker announced it would lay off 130 workers at a plant in the Boston suburb of Allston, Massachusetts. In that case, Sanofi decided to outsource some of the production process as well as make technology upgrades.
While robotics has been migrating into pharma plants for some years, the French drugmaker has made the transition to so-called digital plants a manufacturing priority, financing the transition with some of the €4.7 billion ($5.51 billion) it has invested to build out its production capacities in the last five years.

Mobile robots like these, which can follow digital pathways unattended to deliver ingredients and supplies, are being incorporated into Sanofi biologics plants to take on repetitive tasks. But the new technologies mean a need for fewer workers. (Sanofi)
Sanofi is incorporating digital processes into the new biologics plants that it is building, but also decided to retrofit its key biologics plants in Framingham and Geel, Belgium to use the cutting-edge processes. That includes collaborative robots, or "cobots," that work next to humans for some processes, and autonomous mobile robots that can travel along digital pathways to deliver ingredients and equipment.
Processes in Framingham are all paperless, and by exploiting flexible facility design, much of the same equipment can be used to produce a variety of products.
Each of its supermodern plants has a 3D computer model of the actual plant, called a "digital twin," that monitors all of the data and provides plant managers with a real-time view that allows them to make adjustments on the fly.
In Geel, the French drugmaker says it has installed sensors that measure more than 5,000 parameters along the production process and generate over 1 billion data points in every single manufacturing cycle. Those can be analyzed to quickly spot and correct issues to keep yields high and to allow for predictive maintenance on equipment.
Some of this design came from Sanofi's internal experts, but it is also working with startups in areas such as drone technology, operational analytics and artificial intelligence. One of those, iObeya, was key in providing digital visual management tools.
The company has also been preparing its workforce for this brave new world of manufacturing, sending more than 1,100 employees in the last three years through training that steeps them with a "digital mindset and capability."
Reprinted with permission from FiercePharma, Eric Palmer, May 10, 2018
About the Author:
Eric Palmer is a business and technology journalist with more than three decades of prize-winning experience as a reporter and editor with daily, weekly, monthly and online publications. He was healthcare reporter for The Kansas City Star before becoming deputy business editor for the daily newspaper. He spent 8 years as editor of The Kansas City Business Journal, which had a strong emphasis on the healthcare industry. He is an avid fly fisherman, cooks and collects wine, and likes to travel with his family. Eric is based in Kansas City and can be reached at epalmer@fiercemarkets.com.