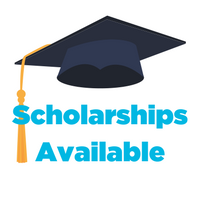 Scholarships Available – Apply by Nov 1st
Posted by ISPE Boston
On October 2, 2018
The Boston Area Chapter together with its charitable arm, the Boston Area Chapter Scholarship Foundation, has awarded 116 merit-based scholarships totaling over $150,000. You could be one of the next round of winners. Individual awards of up to $2,000 are available for qualified applicants pursuing formal education (including continuing ed) in STEM disciplines in New England, with preference given to applicants who are pursuing or engaged in careers that support the development and operation of pharmaceutical and biopharmaceutical enterprises.
Applying is Easy! Just complete the online application with information about your educational program, extra-curricular activities, involvement with ISPE (if any) and future career plans. And include one written reference, also submitted electronically. ISPE membership is not required.
Who is eligible? Those pursuing a degree, certificate or continuing education credits at an educational institution in New England are all eligible to apply. Undergrad and grad students must be enrolled in an accredited college or university associate's, bachelor's, master's or doctoral degree program and registered in a credit-bearing course or courses to which the scholarship award would be applied. Continuing education students and those in certificate programs must be enrolled in a credit- or CEU-bearing course at an accredited college, university, association or institution. Visit the website for more detail to see if you are eligible.
Apply Now for the November 1 Deadline Don't delay! Visit the Scholarship Foundation at www.ispebcsf.org or click here to find out more and complete your online application.
Questions? Contact the Scholarship Foundation office at (781) 327-5121 or send an email to office@ispebcsf.org.