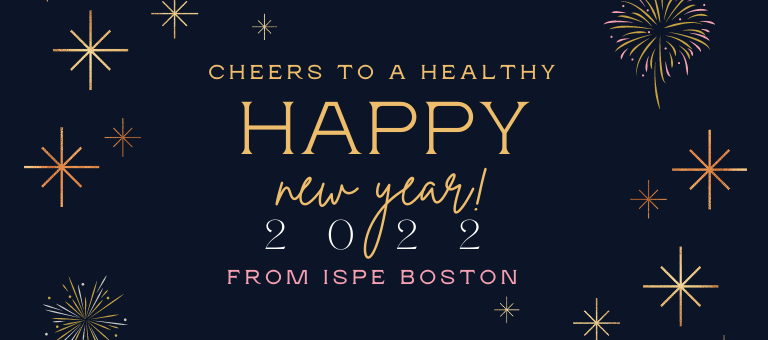 Seasons Greetings from ISPE Boston!
Posted by ISPE Boston
On December 22, 2021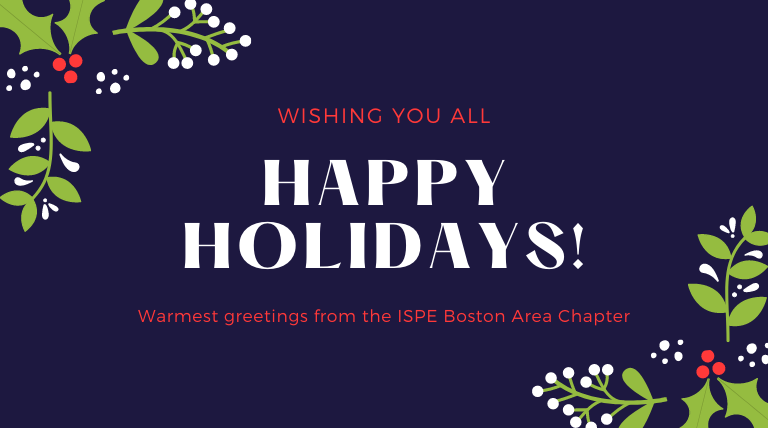 There is no more fitting time to say Thank You and to wish our volunteers, board of directors, committee members, and members a Happy Holiday Season and a New Year filled with health, happiness and good fortune. We sincerely appreciate everything you all do to support ISPE and wouldn't be where we are today without your help!
This is everyone's chance to re-charge and find some time to relax with family members, so turn off those phones and read a book by the fire while watching the snowflakes fall from the sky as if you're in a real-life snow globe, play with your cute pets and/or your little kids and laugh at all the silly things they do — this is the season for warmth, smiles, and laughter.
Best wishes and safe travels to all,
The ISPE Boston Area Chapter