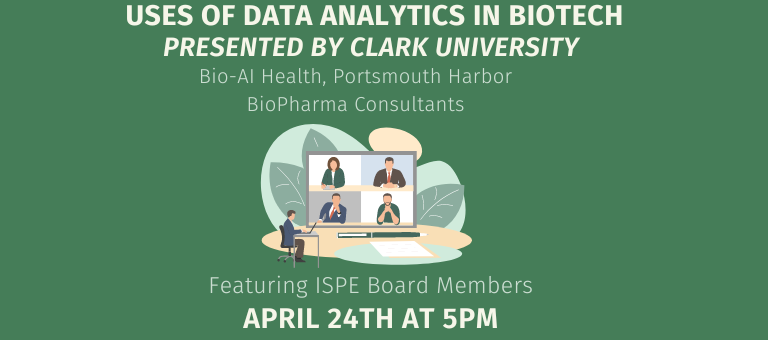 Upcoming Webinar: Uses of Data Analytics in Biotech April 24, 5pm
Posted by ISPE Boston
On April 10, 2023
Clark University, with leaders from Bio-AI Health, Portsmouth Harbor BioPharma Consultants, ISPE, and Clark University School of Professional Studies are presenting a webinar on April 24th, 5pm ET to discuss the importance of Data Analytics and Artificial Intelligence in biopharmaceutical product development; the education required to enter the field, including a summary of the current unmet needs of the industry; and future workforce requirements.
During this webinar, you will learn about the important role that Data Analytics, e.g., Artificial Intelligence, play in the biopharmaceutical industry for R&D, bio-manufacturing, clinical studies, healthcare decision-making, and many others.  Panelists will discuss:
Challenges that the pharmaceutical industry face regarding data

Managing the enormous amount of accumulated raw ("Data Lake")

Maintaining Data Integrity

Using Data Analytics and specifically Artificial Intelligence to discover new insights for competitive advantages

Challenges in talent gap in workforce

Identifying qualified candidates

Role and collaboration with higher education institutions to prepare talent for the workforce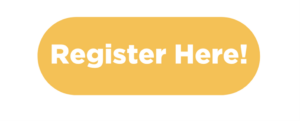 Speakers:
Moderators:
Ahmed Shafei, MBA, CISSP, ITIL, Business Information Security Officer, Omnicom Health Group; Co-Founder, CloudPixel; Clark University BS in Biotechnology Advisory Board Member
Sunny Tam, PhD, Director, PSM in Biotechnology, Framingham State University; Affiliate, Clark University Chemistry Department; Clark University BS in Biotechnology Advisory Board Member
Comment below if you plan to attend this webinar, or share with a friend who would be interested in this topic!