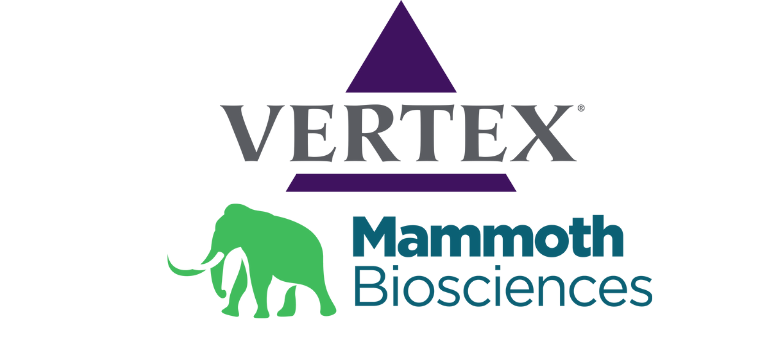 Vertex Partners with Mammoth Biosciences on Gene-Editing Therapies
Posted by ISPE Boston
On November 4, 2021
Vertex Pharmaceuticals has joined forces with California-based Mammoth Biosciences, co-founded by CRISPR pioneer and Nobel Laureate Jennifer Doudna, to develop in vivo gene-editing therapies for two genetic diseases using Mammoth's next-generation CRISPR systems.
Driven by its unique protein discovery engine, Mammoth's CRISPR platform consists of a proprietary toolbox of novel, ultracompact Cas enzymes, including Cas14 and Casɸ. The small size of these Mammoth systems, together with further optimized parameters, have the potential to facilitate advanced delivery, which may increase the scope of in vivo gene-editing for genetic diseases.
Under the terms of the agreement, Mammoth Biosciences will receive upfront payments of $41 million, including an investment in the form of a convertible note, and is eligible to receive up to $650 million in potential future payments based upon the successful achievement of prespecified research, development and commercial milestones across two potential programs. In addition, Vertex will pay tiered royalties on future net sales on any products that may result from this collaboration.
Mammoth Biosciences aims to develop permanent genetic cures through best-in-class in vivo and ex vivo therapies and to democratize disease detection with on-demand diagnostics. By leveraging its internal research and development and exclusive licensing to Cas12, Cas13, Cas14 and Casɸ, Mammoth can provide enhanced diagnostics and genome editing for life science research and healthcare as well as other applications.
Vertex is a global biotech with multiple approved medicines that treat the underlying cause of cystic fibrosis (CF) and has several ongoing clinical and research programs in CF. Beyond CF, Vertex has a robust pipeline of small molecule medicines in other serious diseases including pain, alpha-1 antitrypsin deficiency and APOL1-mediated kidney diseases as well as a rapidly expanding pipeline of cell and genetic therapies for diseases such as sickle cell disease, beta thalassemia, Duchenne muscular dystrophy and type 1 diabetes mellitus. Founded in 1989 in Cambridge, MA Vertex's global headquarters is now located in Boston's Innovation District. (Source: Vertex Website, 26 October, 2021)