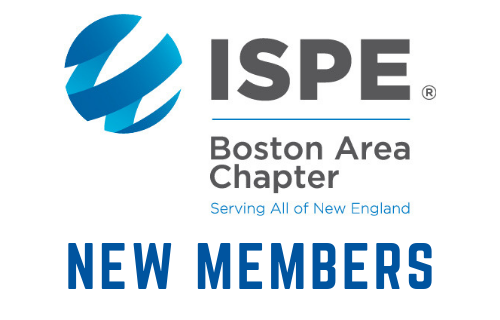 Posted by ISPE Boston
On August 5, 2019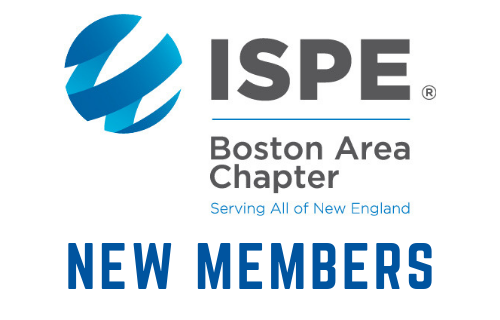 We would like to introduce the Members who joined ISPE in July 2019, welcome them to the Chapter and encourage them (and all of our members) to take advantage of the many professional development, networking and information resources available through ISPE. Fellow ISPE members are a terrific resource for help with everyday professional challenges. And the ISPE Membership Directory is a great way to connect with fellow ISPE members. We encourage all members, current and new, to get involved with the Chapter's many committees, educational programs and social activities. Visit our website for more information and don't forget to subscribe to our blog for up-to-date information on our industry, Chapter activities and much more. And to all of our members, we value your input, so please email us at office@ispeboston.org with your feedback and questions. We look forward to hearing from you.
Jared Auclair, Northeastern University
Barak Barnoon
Evan Michael Beckett, Cardno Chemrisk
Carolina Bouffard, Sanofi
Michael Burns, BlueBird Bio
Li Chen, BlueBird Bio
Tom Alain Dumont, Vertex Pharmaceuticals
Jocelyn Gonzalez, Azzur Group
Paul W. Goodrich, Sanofi
Kyle Kolehmainen, CAI
Lauren Langmaid, Pfizer
Heather Lynch, Cardno ChemRisk
Goutham Madhadi
Ruma Neogy, Acorda Therapeutics, Inc.
James Newman, RMF Engineering – New England
Matthew Singer, BlueBird Bio
Dang Tran, Sanofi
Fan Zhang, Tufts University