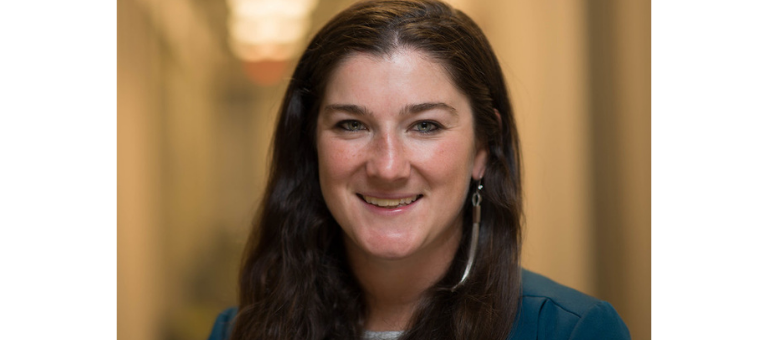 Welcoming Janelle Carretero to the Board of Directors
Posted by ISPE Boston
On August 16, 2021
A big welcome to Janelle Carretero, the newest member of the Chapter's Board of Directors! Although new to the Board, Janelle has long been an active Chapter volunteer, including Chair of the Educational Programs Committee (EPC) for the last two years. Janelle has a Mechanical Engineering degree from New Jersey Institute of Technology (NJIT). Her career has spanned many different roles in the manufacturing environment, from requirements gathering and expectation setting, to project managing and engineering documentation development. Over the past five years, she has focused on automation, plant floor data, and digital initiatives within life science manufacturing plants – primarily assessing the unique needs of cell and gene therapy production.
In order to get to know her better, we asked Janelle a few questions about her background as a Chapter volunteer and her goals and aspirations as a new Board member:
How has your time as an ISPE member benefitted you?
ISPE has provided countless benefits to me. As a young professional, ISPE has taught me the basics of biotech, but also taken me on the journey of industry trends as thy evolve. A large part of my knowledge base and variety of different industry verticals has come from ISPE. Additionally, I have met some of the most talented people through ISPE. Thought leaders, industry experts and mentors seem to gravitate towards ISPE and everyone can benefit from meeting with them.
What led you to become an ISPE Board Member?
I wanted an opportunity to support an industry that has given so much to me. When I was on the EPC, I spent a lot of time with the board and was given incredibly innovative ideas. The people I worked with were a big part of my success and I wanted an opportunity to do that for others.
What are you most looking forward to in your new role as Board Member?
I'm looking forward to being a liaison for the diversity and inclusion initiative. This is such an important role for a newly formed group and I want to make sure they have everything they need to be successful. It's essential for the success of our industry to diversify and provide opportunities for everyone to be involved. Second to that I'm looking forward to hearing the input from other board members. It's amazing what comes out of a brainstorming session with top-tier engineers and I feel lucky to be part of that.
What was your favorite ISPE event you have been involved with?
How could I possibly pick! I loved the event "Dealing with Difficult People." It gave a great perspective on how different people think. I use the concepts from that meeting every day. Beyond that I can think of numerous topics that I learned so much from. Single Use, Industry 4.0, nanotechnology, continuous, emerging life science – cell and gene therapy, real estate. The list goes on and on. The "Biotech of Beer" is def a fav 😊
What do you like to do when you're not working?
I like to keep active. I'm big into snowboarding and running. I love hanging with my friends, working around my house – I'm almost done refinishing my basement. Most importantly, I love spending time with my pup Daisy.