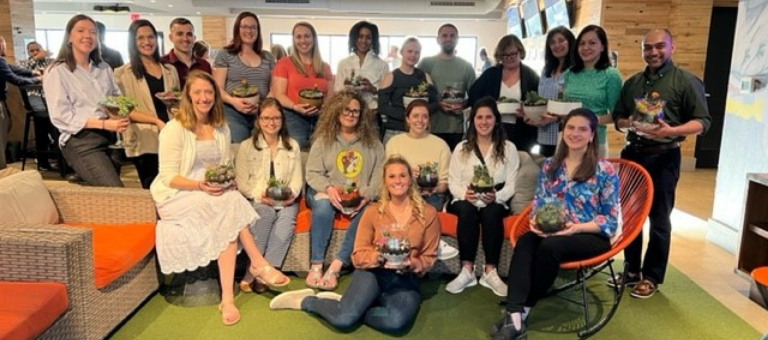 WIP's Splendid Succulent Plant Party!
Posted by ISPE Boston
On May 12, 2022
ISPE Boston's Women in Pharma Committee really knows how to throw a party! And not just any old party – a DIY succulent plant party!
After a long awaited time, this event finally happened last night at Craft Food Halls at CityPoint in Waltham. With a 99% attendance rate compared with registrations, this event was an ultimate success. Everyone who participated loved being able to connect with others and socialize while creating something unique and beautiful at the same time. And who doesn't need a new plant in their home to make it feel more cozy and filled with life and love!
Thank you to Brooke Cote for the event photos and to the entire Women in Pharma Committee for pulling off another rock star event!