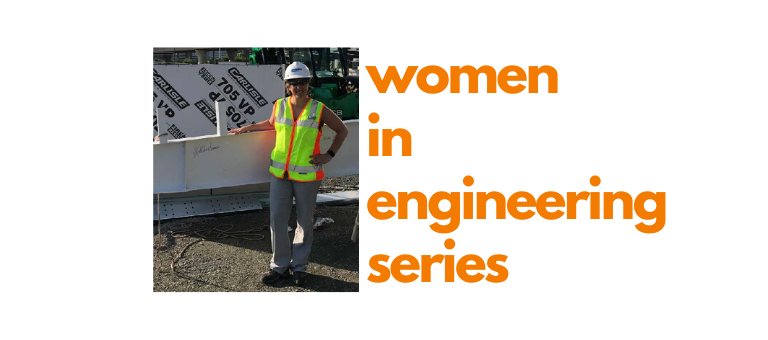 Posted by ISPE Boston
On June 29, 2020
The Chapter continues its celebration of International Women in Engineering, an international awareness campaign to raise the profile of women in engineering and focus attention on the amazing career opportunities available to girls in this exciting industry. It celebrates the outstanding achievements of women engineers throughout the world. Read below to find out more about some of the women engineers within the Boston Area Chapter! Reach out to them on LinkedIn and be sure to say hello at a future ISPE Boston event when we resume events!
---
A Q+A Session With: Nathalie Assens, PMP, CEM, WELL AP, PHIUS, Senior Project Manager, Commodore Builders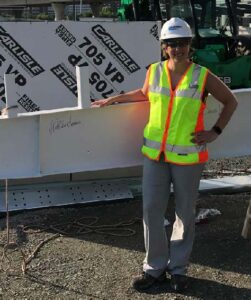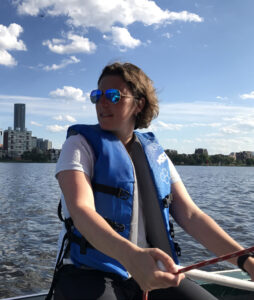 How did you get to where you are now?
I always loved Lego as a child. It grew in wanting to build bigger things and make drawings become reality.
When you were young what did you dream or aspire to be?
I wanted to be an IT engineer. I thought computer and new technologies were the future. Then I realized I could have both and use technologies to make construction smarter.
What is your most commonly used emoji?
Smiley Face
What has been your biggest challenge? How did you approach it?
I am originally from France and moved to the US when I came to study at MIT. It was a different culture but I embraced it and eventually made Boston my home.
What's the most effective daily habit you possess?
Making a list and reviewing it to tackle the most important items.
Where and how do you find inspiration?
I love learning new things and it inspires me to be better. It can be while scuba diving (I am a PADI instructor) or just traveling and discovering new cultures.
What do you wish you'd known when you were starting out?
Find a good mentor!
How do you unplug?
I love cooking and traveling. I am also a professional archer and love scuba diving.
What are you learning right now?
Already being a WELL and LEED AP, I am about to get my Passive House PHIUS certification this month and I also I just got my professional drone certification. I feel it is important to build better and smarter. Not only is it good for our planet but also for our health. With people spending over 90% of their time indoors, well design and built spaces is critical.
A piece of advice you would give to someone looking to get into the industry?
A lot of people think that construction is not as appealing as finance or an office job. I always tell people there is a lot of variety and communication. If you are motivated and want to learn then the sky is the limit.
Click here to connect with Nathalie!
---
Get to Know: Sarah Muse, Process Engineer, CRB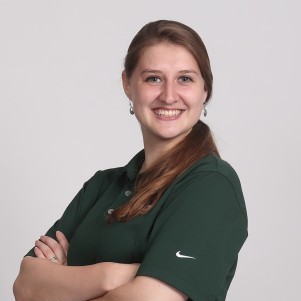 My interest in the STEM field started when I was very young. A family that watched a lot of science fiction and myth busters, and a summer camp at a local science center. Seeing science fiction on TV made me wonder what was possible, and what would become possible in the future. The summer camp if I am being honest was just full of fun experiments, for example they had someone visit and show us all the things you could do with dry ice, like make bubbles that gave off a vapor cloud when you popped them.  I was also a naturally curious child, it got to the point where my mom would limit the number of questions (especially the "why/how?" questions) I was allowed to ask in a certain amount of time.
As I got older, I noticed the classes I did well in and enjoyed were all science and math based. I wasn't much into history or English. When I got to high school I enrolled in the honors programs at my school for math and science. And freshman year I had an honors physical science class with Mr. Moss. Mr. Moss was a character and had an interesting teaching style. I still use the way he taught us to approach problems to this very day. He did an excellent job relating what he taught us to the real world.
My favorite example of this was vector basketball. The class was broken up into groups and each group was given a ramp and a ball. The end goal was being able to calculate how far the ball would travel if you rolled it from the top of the ramp and off the edge of the third-floor staircase. The only problem was you had to do the calculations before you left the room. From there we designed experiments and did the math. When we were ready, we got all set up in the stair well and placed a plastic cup on the floor and tried to put the ball in the hole.
Even though as I took more classes I decided to go the chemistry/chemical engineering route, that class and that kind of learning was what made me and kept me interested in the STEM fields. No matter what field I was looking the approach to the problems was similar, and it all clicked into helping me understand my world. Science and math gave a lot of answers to the "why/how?" questions that used to drive my parents insane.