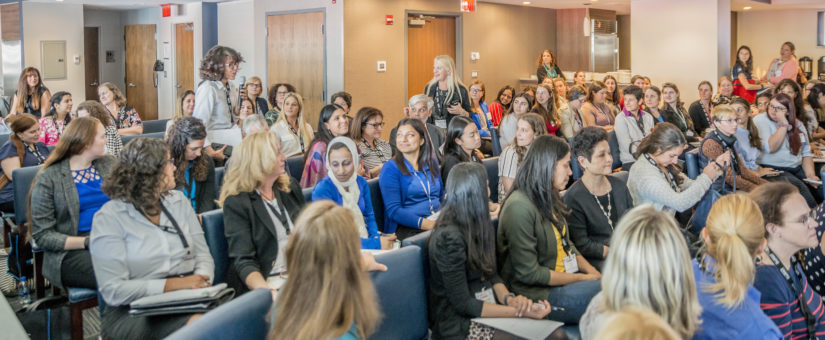 Posted by Christine Conley
On September 25, 2019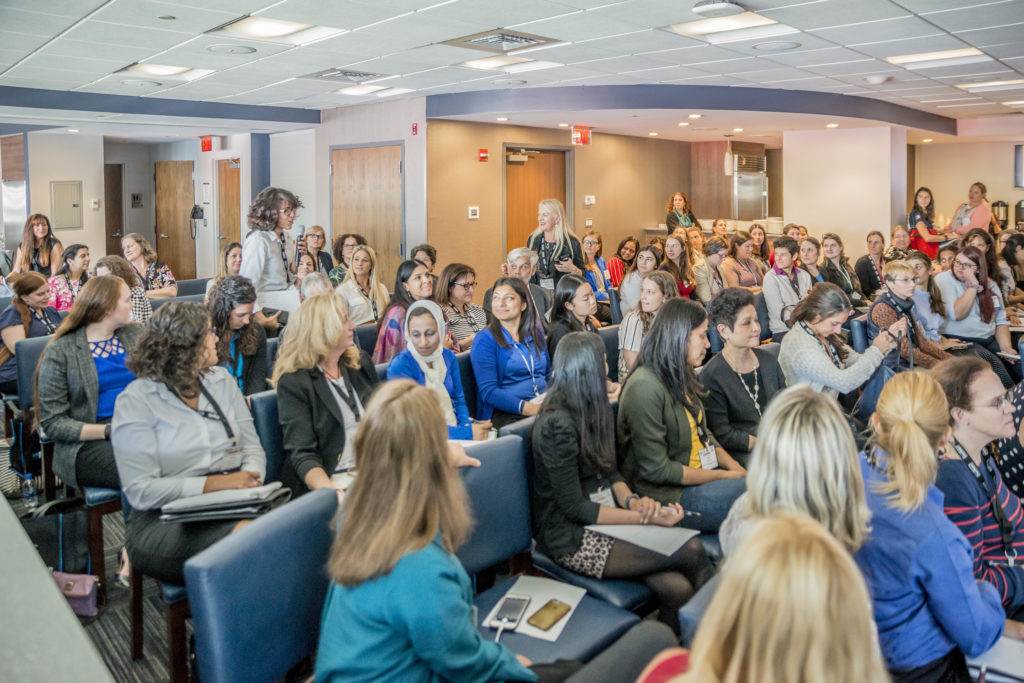 The ISPE Boston Area Chapter's Women in Pharma (WIP) group held their second annual meeting at the Product Show at Gillette Stadium this past Wednesday, 17 September 2019. This meeting included a year in review of all of the exciting and interactive events that occurred in the first year including:
a career story presented by Trish Hurter (formerly Vertex, now the CEO of Lyndra Therapeutics),
a very lively and engaged panel discussion about the MassBio Gender Diversity Report outlining steps to take to close the diversity gap, https://massbio.org/discover/diversity/massbio-report
a social event at Night Shift Brewery to introduce and sign up for the new WIP Moai with the goal of developing highly supportive professional network groups,
a speaker session presented by author Mary Cheyne entitled "Present Yourself to Success with Public Speaking" and
a panel discussion and breakout session at the June 2019 ISPE Biopharmaceutical Manufacturing Conference – "Balance for Better in Biopharmaceutical Manufacturing."
The new professional networking "Moai" groups have already formed covering six different geographic locations.  This year's Product Show also provided an opportunity for the groups to meet one another and other peer Maoi groups.  These groups are still in their early development phases, so more detail on their progression and how they are benefiting is yet to come. New Moai participants are always welcome and can sign up here.  https://www.ispeboston.org/about/volunteer/women-in-pharma-committee/
The speaker session of this year's WIP Product Show event also included a wonderful presentation by Pamela Gardener CEO and President of Biotech Vendor Services, Inc. (BVS).  The presentation "Disrupting Your Old Patterns that are Preventing You From Your Greatest Success" was a wonderfully unique, interactive and fun session which was geared toward identifying the patterns that hold you back in your professional and personal lives and rewriting new mantras to help you achieve your future aspirations.
This year's session doubled in size from last year –  an indication of the growth and interest in the WIP group.  We also had the good fortune of having the President and CEO of ISPE, John Bournas and Jennifer Clark, Chair of the International ISPE Women in Pharma committee there to reiterate their support and share their excitement for the Boston Area Chapter's WIP initiatives.
The next event for the Boston WIP group is November 13th.